Another blast reported in Srilanka, close to capital city Colombo
A blast was heard behind magistrate's court in Pugoda close to Colombo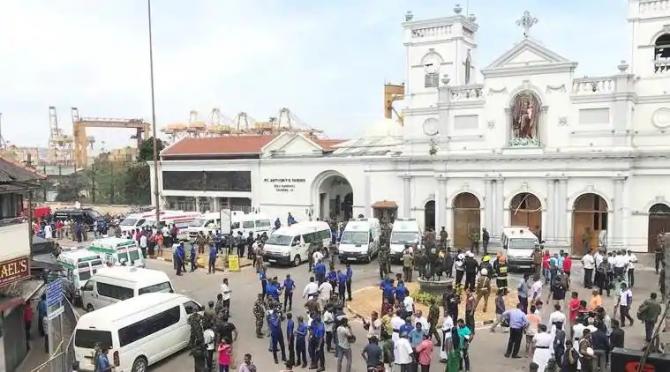 The Easter Sunday hasn't been at its best this year. A series of bomb blasts in several hotels and churches in Srilanka have left people devastated. Today morning there have been blasts in the town of Pugoda, 40 km east to the capital city of Colombo.
The blast today has happened in the high tension situation followed by the blasts on Easter Sunday. The blast took place behind an empty piece of land behind the magistrate's court.
According to NDTV, police spokesman Ruwan Gunasekera says "There was an explosion behind the court, we are investigating". He also added that it was not a controlled explosion like other blasts in recent days. But no casualties or damage has been reported so far.
About 359 people have lost lives while 500 have been wounded in the Easter Sunday blasts. Islamic State has reportedly claimed responsibility for the attacks
Also Read: Sri Lanka Bombing: Blasts, 50 Killed, 200 Injured As Blasts Rock Churches On Easter Sunday