Fantastic Beasts 3: Best fan based theory on the storyline of the film
The release date of the third installment of 'Fantastic Beasts and Where to Find Them' has been postponed due to the COVID-19 pandemic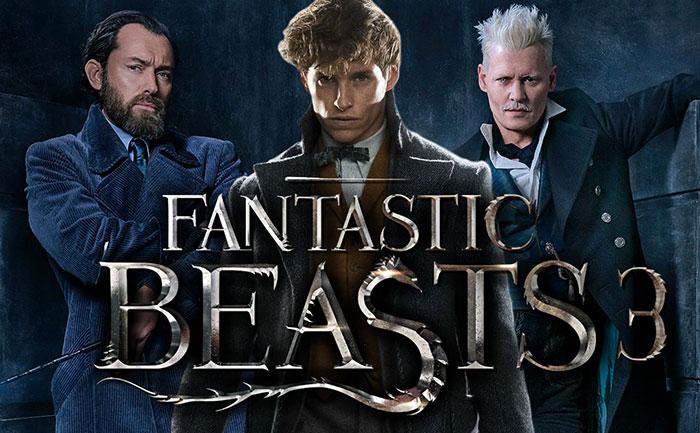 'Fantastic Beasts and Where to Find Them' is a 2016 fantasy film, it is a spin-off of and prequel to the Harry Potter film series. Thought the first sequel, 'Fantastic Beasts: The Crimes of Grindelwald', that was released on 16 November 2018 received mixed responses, fans are waiting for the second sequel.
However, the second sequel of the film was supposed to release in the U.K but got delayed due to the ongoing coronavirus outbreak. As the production is in the early phase, there isn't any official trailer yet. Nevertheless, many fans have been made up of what the main storyline for the film should be. One of these fan theories states that there would be spirit and dialogue between Grindelwald and Dumbledore and this view would be worth-watching.
'Fantastic Beasts 3' stars Eddie Redmayne, Jude Law, Johnny Depp, Ezra Miller, Alison Sudol, Dan Fogler, Katherine Waterston, and Jessica Williams are all set to return as Newt Scamander, Albus Dumbledore, Gellert Grindelwald, Credence/Aurelius Dumbledore, Queenie Goldstein, Jacob Kowalski, Tina Goldstein, and Professor Eulalie Hicks respectively.
For the unknown, this series is one of Warner Bro's top franchises with the prior two films grossing more than $1.4 billion at the worldwide box office.
Earlier, 'Fantastic Beasts 3'  was scheduled to be released on 20 November 2020. But later that date was given to another movie named 'Dune.' Now according to the production house, it is scheduled for release on 12 November 2021 and the filming will begin in spring 2020.