Farmer Protests: Kangana Ranaut blocks Himanshi Khurana on Twitter after latter slammed her comments
Kangana Ranaut has blocked 'Bigg Boss 13' contestant Himanshi Khurana on Twitter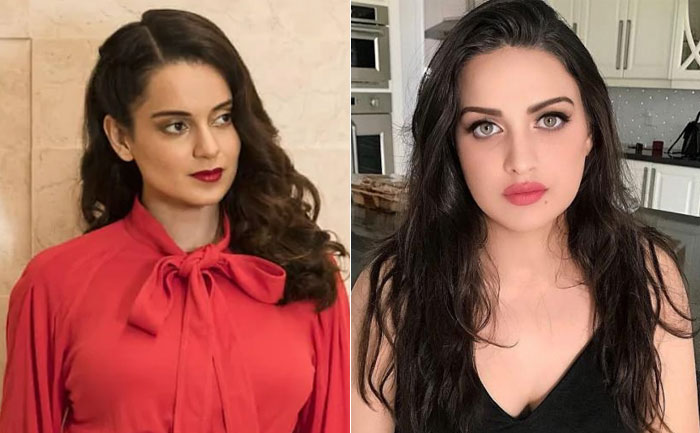 Kangana Ranaut has been in the limelight for wrong reasons as recently, in her tweet, she misidentified the elderly Sikh protestor as Bilkis Bano of Shaheen Bagh, her statement did not go well with many netizens as well as several Punjabi stars including Bigg Boss 13 contestant Himanshi Khurana.
Now, the Queen actress blocked Himanshi on Twitter after the latter slammed her, Himanshi took to her Instagram handle to share a screenshot, which, shows that her Twitter account has been blocked by Kangana Ranaut, she captioned it as, "Wohhh. Krta Block (sic)."
Check it out:
Himanshi shared a tweet by Kangana on her Instagram Stories, and wrote, "Oh she's spokesperson now…..baat ko galt angle dena inse sikhe koi….. taki kal ko ye log kuch kre pehle se hi logo me reason faila dia ko kyun Riot honge…."
In her tweet, Kangana shared a link to an article about the protests and had told authorities to take control of the situation. "Hopefully government won't allow anti national elements to take advantage and create another Shaheen Baag riots for blood thirsty vultures and tukde gang."
Many Punjabi stars including Sargun Mehta, Ammy Virk, and Sukhe have also called out Kangana out for her comments on the ongoing farmers' protests.
A Punjab lawyer has also sent Kangana Ranaut a legal notice over her comment in a deleted tweet and demanded an apology in 7 days over the same. He also said that if she fails to do so, a defamation case will be pursued.
ALSO READ: Kangana Ranaut Treats Sister Rangoli Chandel With A Pet Dog-View Pic