Farooq Abdullah: Kashmiris Would Prefer To Be Ruled By China
Treated as Second Class Citizens, People of Kashmir Would Prefer Being Ruled by China: Farooq Abdullah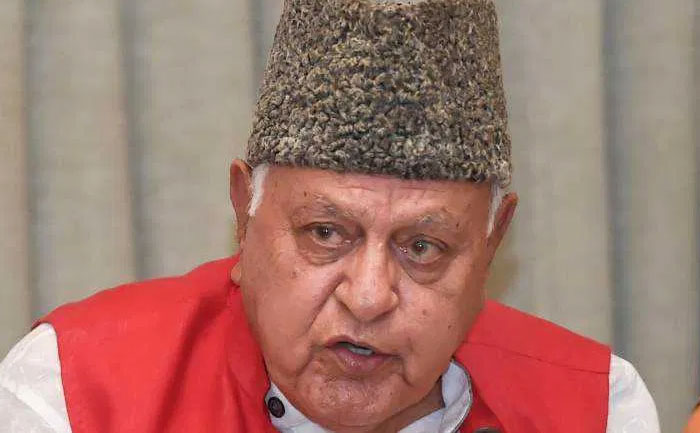 Former Jammu and Kashmir Chief Minister Farooq Abdullah has claimed that the Kashmiri people 'do not feel or want to be Indian'. He added that they would rather prefer to be ruled by China. The National Conference chief described Kashmiris as "slaves" . He said that they were being treated as second class citizens of the country.
In an interview with The Wire, Farooq Abdullah claimed that the sentiments of the Kashmiris are such that they are waiting for the Chinese to enter Kashmir. This is despite their human rights record with Muslims in China.
Farooq Abdullah said to Karan Thapar, "To be honest, I wonder whether they (Modi govt) will find somebody who will call himself an Indian today. What they did on 5th August last year, was the last nail in the coffin of India. And that's what they did. You go and talk to anybody; they don't want to be known as Indians."
He further added, "The people of Kashmir have lost faith from the Modi-led government. The moment section 144 is lifted from the valley, lakhs of Kashmiri will hit the streets. In the future against the policies of the Modi government. We had joined Gandhi's India, not Modi's India."
Alleging that Prime Minister Narendra Modi "misled and deceived" him. Abdullah has reportedly said that his party would continue to contest the changes in the special status granted to J&K.
The Centre, on August 5, 2019, revoked Article 370 of the Constitution that granted a special status to the state of Jammu and Kashmir.
Also Read: Farooq Abdullah meets Piyush Goyal; seeks resumption of DMUs on Jammu Tawi-Udhampur track