Female squash champions awarded bizarre gifts; Squash club apologises
The female winners were awarded with a vibrator, electric foot file, and two body hair removal kits along with their trophies.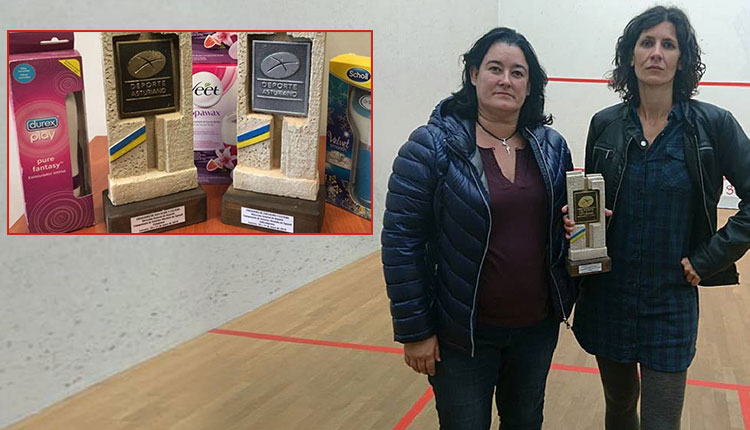 Female winners of the Asturias Squash Championship were given a vibrator, electric foot file, and two body hair removal kits along with trophies on their win while male winners were given trophies. The championship was organised by Squash Oviedo near the northern city of Gijon.
This created a huge outrage among the women winners and they thought it as sexist.  Elisabet Sadó who was awarded a trophy and a vibrator told BBC, "We were very surprised, very shocked. We think it's very sexist."
"We wanted to explain it to everybody because we think… there's a lot of discrimination… [against women in sport] and things have to change. I think probably they just wanted to be funny or different," Sadó added.
Post this incident three people of the organisation gave resignations including Squash Oviedo president Nacho Manzano. The club has now apologised in writing saying that there was no sexist intent behind the gifts.
Maribel Toyos, a spokesman for the Asturias Squash Federation, said, "It's the height of sexism. We had no idea the women were going to receive these gifts. It makes no sense for the club to apologise but at the same time say the gifts are not sexist."
President Nacho Manzano told a local paper, "We feel terribly ashamed by what's happened and we understand the gifts were not the appropriate ones but it was never our intention to offend anyone."
Almudena Cueto, director of the Asturian Women's Institute said the women had returned the gifts and decided to lodge a complaint.
What are your thoughts on this? Do let us know?