Film Out Song: BTS members make ARMY's feel the pain through their voice 
BTS is back with yet another soulful track-Film Out. The official music video has been unleashed today and the septet is sure to make you emotional with their voice and visuals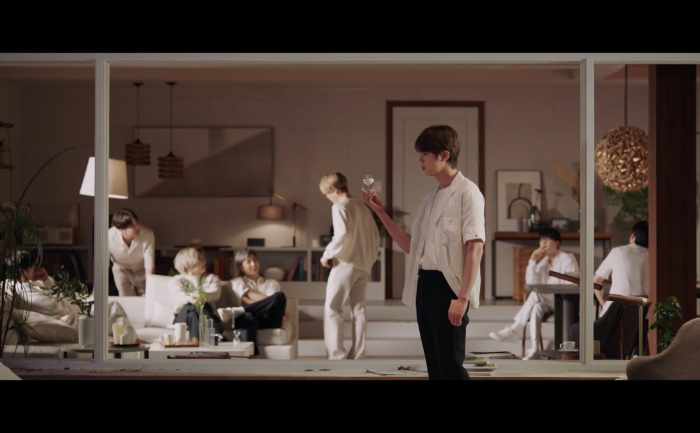 The official music video for BTS's new song, Film Out has been unleashed today. The seven members-Jin, Jimin, Jungkook, RM, Suga and V are sure to make ARMY's feel the pain through their lyrics, visuals and their soulful voices. Off late BTS has been making songs that reflects the emotions in the outspread of the pandemic. This Japanese title track reminds us of Fake Love era as its visuals are similar to some sorts.
The song starts off featuring the Maknae line-Jungkook and Jimin and it is set in the backdrop of a single room. Although the seven members are in a single room, it appears that they are in a different time zones and Jin's part clarifies it. The song is heart touching, painful, warm and mixed with a lot of emotions. Suga and J-Hope's verse are set in different backdrop and they are appear in the outer setup. Jin's part is more intriguing as he starts to sing he steps towards a screen-like door wherein he watches the other members including the seventh member(probably himself), as if he reminiscing the memories.
Take a look at the official music video for Film Out:
Did you like this song? Do let us know.
BTS members-Jin, J-Hope and V were active on the group's official WeVerse handle today. ARMY's came up several theories about the septet playing a prank on them. However they have treated them with this beautiful song.
For more such updates, stay hooked on to The Live Mirror.
Also Read:  BTS' J-Hope Colored His Hair Red? ARMY's Wonder If Its April Fool's Day Special Post