Final Fantasy XIV: Online Community Holds Massive Funeral For Player Who Died Due To COVID-19
Players from across the world joined in the funeral march across the game's 24 servers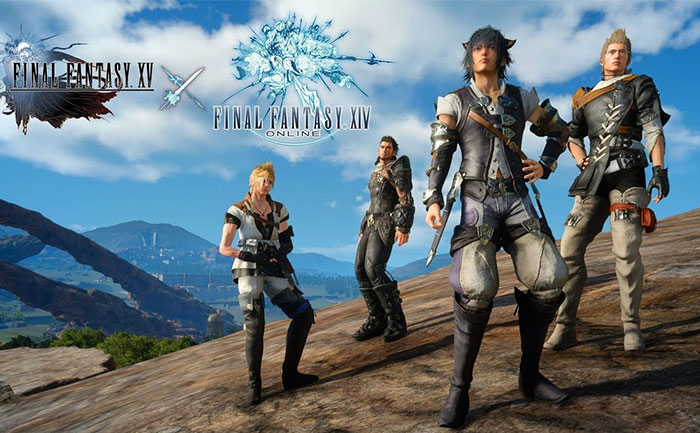 In a tribute to the player known as Ferne Le'roy, who recently died of complications from COVID-19, thousands of Final Fantasy XIV: A Realm Reborn players gathered for a funeral march. The funeral march was organized by a small group of players who never expected the massive response. Players from across the world joined in the funeral march across the game's 24 servers. They spent an hour walking in a single line from one of Final Fantasy XIV's largest cities to a landmark called the Guardian Tree.
Leafelda Moonchild, who was one of the organizers of the March, told Inverse that they were surprised by the turnout.
"When I made the post on Facebook, I didn't expect anyone to actually show up," they said. "I made the post so that those that may have known her would be informed. The fact that so many people showed up, not only from Zalera but from other servers, really took me by surprise."
In a show of respect, almost the entire Final Fantasy XIV community showed up to the funeral dressed in black.
After the funeral march, Final Fantasy XIV players took to social media to share their thoughts on the amazing event.
Daniel Ahmad tweeted about the event. He wrote, "Power of video games: A Final Fantasy XIV player recently passed away due to COVID-19. Friends organised a funeral and memorial march in the game, which was attended by hundreds of players, to honor the memory of their friend."
One person said: "The #FFXIV community never ceases to amaze me. Such a huge turnout and show of respect, community and camaraderie at this memorial service. My view distance couldn't handle so many people! May the fallen player rest in peace, my condolences to all involved. Be safe, everybody!"
Another person wrote: "This was my first time experiencing something like this. There were people attending that took up 2-3 zones of the base game which are large in general. So many showed up to give their condolences to their fellow adventurer, their friends and families."
ALSO READ: Nvidia Asks PC Gamers To Fight Against Coronavirus With Their Gaming PCs