Nirmala Sitharaman Press Conference: Rs 1 Lakh Crore Announced For Agriculture Infra Fund
The finance minister also announced Rs 10,000 Cr Scheme for Formalization of Micro Food Enterprises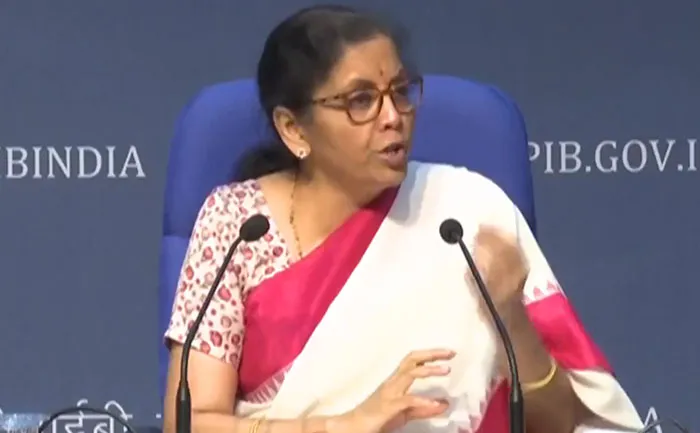 Finance Minister Nirmala Sitharaman addressed the nation again today.
"I will be announcing 11 measures today, of which 8 relates to strengthening capacity and infrastructure. The government will allocate money and we can quickly ramp up on these. The rest 3 will pertain to government and administrative reforms," said FM Sitharaman.
The finance minister announced Rs 1 lakh crore for the agri-infrastructure fund for farm-gate infrastructure.
"Financing facility of Rs 1,00,000 crore will be provided for funding agriculture infrastructure projects at farm-gate and aggregation points. Impetus for development pf farm-gate and aggregation point, affordable and financially viable post-harvest management infrastructure."
In addition, the finance minister also announced Rs 10,000 Cr Scheme for Formalization of Micro Food Enterprises. This would help bring PM Modi's Vocal for Local vision to life.  The scheme will help 2 lakh MFEs by adopting cluster-based approach such as mango in Uttar Pradesh, Kesar in Jammu & Kashmir, bamboo shoots in North-East, chilli in Andhra Pradesh, and tapioca in Tamil Nadu.
Moreover, Rs 20,000 Cr were allotted for fishermen through Pradhan Mantri Matsya Sampada Yojana.
Nirmala Sitharaman also shared that the National animal disease control program for foot and mouth disease and brucellosis will be launched with total outlay of Rs 13,323 crore. Similarly, the Animal Husbandry Infrastructure Development Fund of Rs 15,000 Cr was also announced. It aims to support private investment in dairy processing, value addition, and cattle feed infrastructure. Rs 4,000 crore will go for the promotion of Herbal Cultivation while Rs 500 crore will be allocated for Beekeeping initiatives.
In addition, Operation greens will be extended from tomatoes, onions, and potatoes to all fruits and vegetables. Agriculture produce price and quality assurance would also be provided.
"Agriculture Produce Price and Quality Assurance will be provided. Farmers lack an enforceable standard mechanism for predictable prices of crops at the time of sowing. The private sector investment in provision of inputs and knowhow in the agriculture sector hindered. Thus, facilitative legal framework will be created to enable farmers for engaging with processors, aggregators, large retailers, exporters etc. in a fair and transparent manner. Risk mitigation for farmers, assured returns and quality standardisation shall form integral part of the framework," said Sitharaman.