FIR against Mithun Chakraborty's son Mahaakshay for allegedly raping Bhojpuri actress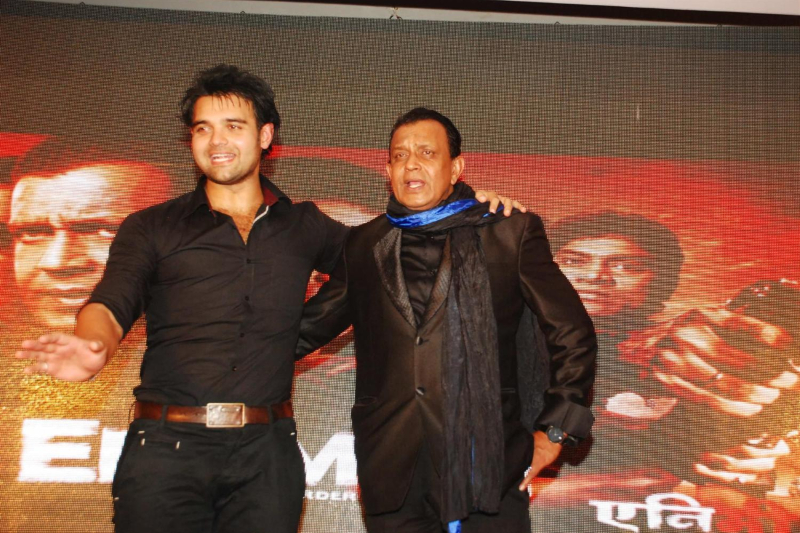 A Rohini court has ordered that FIRs be filed against Mithun Chakraborty's son Mahaakshay Chakraborty and Mithun's wife Yogita Bali on charges of rape, cheating and wrongful termination of pregnancy.
According to a report in Indian Express, Additional Chief Metropolitan Magistrate Ekta Gauba said, "Keeping in view the high and influential status of the respondents — being the son and wife of renowned and veteran actor Mithun Chakraborty — who was not only the Bollywood Superstar of yesteryears, but also former Rajya Sabha MP. The complainant has verbally alleged that her parents are not alive and she has some relatives and friends in Delhi; there is a threat to her life as well as freedom in Mumbai because of the threats issued by the respondents."
Gauba added, "Considering the fact that the complainant is frightened to enter Mumbai without any legal protection. Even considering the threats given to the complainant from the respondents who are influential people. This shows that investigation by the police is necessary to unearth the conspiracy and to collect evidence and to secure the presence of the accused."
The incident, according to the court order, dates back to May 2015 when the actor was allegedly in a physical relationship with the woman. He "fraudulently" administered her with some "alcoholic/stupefying substance" in a soft drink offered to her. The complainant said she was raped by the actor "continuously" for four years. After learning about her pregnancy, the actor even gave her some medicines. "He did not want any child or interruption in his career at this stage due to which the actor got the pregnancy aborted," the complaint read.
The complaint also said that the woman kept reminding the actor, formerly known as Mimoh, about marriage but the actor did not respond. The actor then asked the woman about her 'kundli' and later informed that it "matched on friendship level only and not for marriage". "On this, the complainant asked the actor that then he should have established physical relationship with her only after matching the horoscope but the actor informed that their marriage is not possible," the court record said.
The complainant said that the actor's mother, yesteryear actress, Yogita Bali threatened her of dire consequences and asked her not to "dream" of becoming her daughter-in-law. The woman suffered depression and out of fear, she later came to Delhi.