Five Mumbai youth swept away at Juhu Beach, one rescued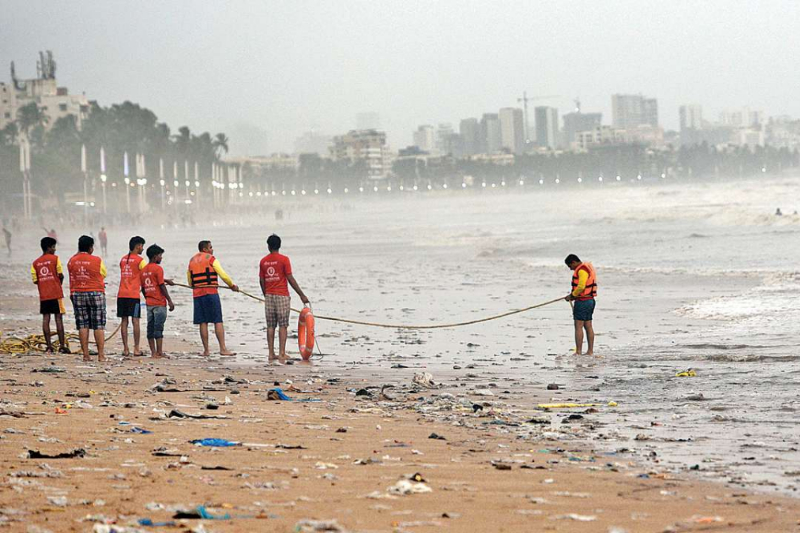 Five youth were swept away at the famed Juhu Beach on Thursday evening and while one was rescued from the waters, the four are still missing, an official said.
According to the BMC Disaster Control, the incident occurred around 5.30 p.m. when the five youth had gone for a swim in the rough and swirling waters of the Arabian Sea. However, they were reportedly swept away in the depth by the huge waves witnessed at that time even as the lifeguards posted on the beach jumped in the water and saved one.
Also Read: School bus driver dies saving children stuck in pothole in Mumbai rain
Identified as Wasim S. Khan, 22, he told the Juhu Police that four other teenaged friends were still missing after they went in the sea near the Godrej Bungalow area.The BMC has mobilized help from the Fire Brigade, the Indian Navy and other agencies to start a hunt for them even as the darkness complicated the rescue efforts.
The missing teenagers are identified as Fardeen Saudagar, Sohail S. Khan, Nazir Gazi and Faisal Sheikh, all aged 17, and residents of DN Nagar in Andheri west.