Former CBI director Ashwani Kumar found dead at Shimla residence
Ashwani Kumar, ex-CBI chief, dies by suicide at his Shimla home, police at spot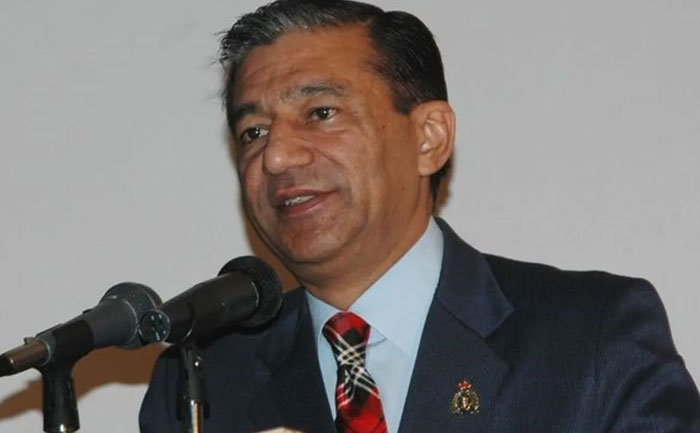 Former Nagaland Governor, CBI chief, and Ex-DGP of Himachal Pradesh Ashwani Kumar allegedly committed suicide at his residence in Shimla. The former CBI director was found hanging at his residence in Brockhorst in Shimla. He was 69 years old.
As reported by sources to India TV, Ashwani Kumar was under depression for the past some time. A team of police personnel and health official rushed to his home as soon as they received the news.
Himachal director general of police (DGP) Sanjay Kundu said the investigation is on and a team of forensic experts has reached the crime scene and is collecting evidence. He later revealed that the former CBI Director has left a suicide note which says his soul is embarking on a new journey…….
DGP #HimachalPradesh Sanjay Kundu says that former #CBI Director #AshwaniKumar left a suicide note which says his soul is embarking on a new journey……. pic.twitter.com/abL4TYNXIx

— Neeta Sharma (@NEETAS11) October 7, 2020
Kumar, who hailed from Nahan, was also the Himachal Pradesh DGP from 2006 to 2008 and director of CBI from August 2008 to November 2010. He also served as the governor of Nagaland from 2013 to 2014 and the governor of Manipur in 2013. Kumar had resigned soon after the NDA government came to power in 2014.
The former CBI Director was presently serving as Vice-Chancellor of a private university in Shimla. He is survived by his wife and son.
Also Read: Sushant Singh Rajput Case: Siddharth Pithani To Turn A Key Witness In CBI Probe ?