Former Delhi Chief Minister Madan Lal Khurana passes away at 82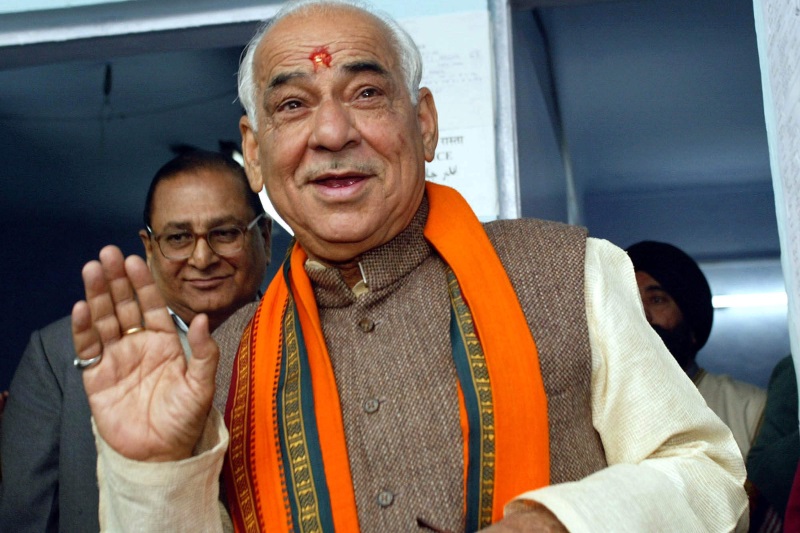 Former Delhi Chief Minister Madan Lal Khurana passed away in Delhi at around 11 pm on Saturday night after suffering from prolonged illness. He was 82 at the time of his death.
According to an India TV report, Khurana had not been keeping well for the last few years and had even undergone a surgery after suffering from a brain hemorrhage in the month of April in 2011.
A member of Rashtriya Swayansevak Sangh (RSS) and Bharatiya Janata Party, Khurana served as the Chief Minister of Delhi from 1993 to 1996. He resigned into his third year as the CM on the aftermath of the Hawala scandal. He was also the governor of Rajasthan in 2004.
Deeply saddened to hear the demise of Former Chief Minister of Delhi and veteran leader Madan Lal Khurana ji. My thoughts and prayers are with his family.
ॐ शांति…?#MadanLalKhurana pic.twitter.com/ezOOSkXYeF

— Sudhanshu Mittal (@SudhanshuBJP) October 27, 2018
The senior BJP leader also served as a union minister of Parliamentary Affairs and Tourism under late Atal Vajpayee's government. But he resigned in January 1999 after falling out with the party members, for BJP's involvement on the series of attacks carried out on Christians in several parts of India.
An extremely loved and successful political leader, Khurana has the record of winning 10 out of 11 elections that he contested in Delhi till 2003.
Khurana was born on 15 October 1936 in Lyallpur, then a Punjab Province of British India – now called Faisalabad in Pakistan. But at the age of 12, his family migrated to Delhi following the partition. They lived at a refugee colony Kirti Nagar in New Delhi.
His first foray into politics was at the Allahabad University where he completed his post-graduation in Economics. Khurana is credited with the revival of BJP after its disastrous campaign at the 1984 general elections, where it lost to Indira Gandhi led Congress. His continuous efforts and dedication to the party earned him the title "Dilli Ka Sher" (Lion of Delhi).