Former PM Vajpayee's health deteriorates severely, PM Modi, Piyush Goyal visit AIIMS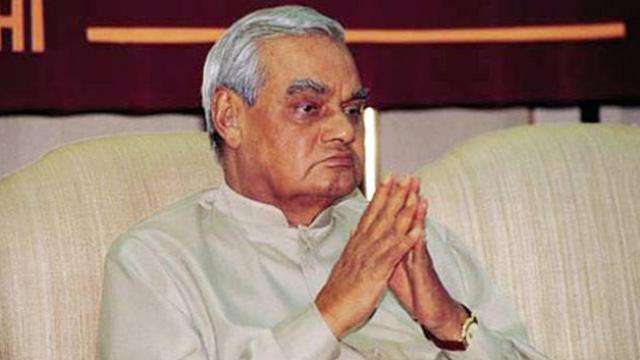 Prime Minister Narendra Modi on Wednesday visited the All India Institute of Medial Sciences (AIIMS) to enquire about the health condition of former Prime Minister Atal Bihari Vajpayee. AIIMS has released an official health bulletin regarding his health.
Former Prime Minister Atal Bihari Vajpayee has been admitted for the last
9 weeks at AIIMS. Unfortunately his condition has worsened over the last 24
hours. His condition is critical and he is on life support system: AIIMS pic.twitter.com/5tIkdEeddH

— ANI (@ANI) August 15, 2018
AIIMS authorities said that the Prime Minister visited the hospital around 7:18 pm and was with Vajpayee for about 15 minutes. They said that Union Textiles Minister Smriti Irani also visited AIIMS around 6:30 pm to enquire about the health condition of the 93-year-old Bharatiya Janata Party (BJP) stalwart whose condition is stable. Vajpayee, a diabetic patient, is undergoing treatment at AIIMS since June 11. He was admitted to the hospital for what doctors had described as a routine check-up.
The 1924 born leader is under the supervision of Dr Randeep Guleria, a pulmonologist and currently the Director of AIIMS. Guleria has served as personal physician to Vajpayee for over three decades. Union Home Minister Rajnath Singh and BJP National President Amit Shah had also visited the medical institute on Saturday.
Union Railway Minister Piyush Goyal also visited AIIMS following PM Modi and Smriti Irani to inquire about his health. As per reports, former Prime Minister Atal Bihari Vajpayee's situation has deteriorated in the last 24 hours after infection level increased in urine, chest and kidney. A panel of doctors are constantly monitoring his situation. Also, a close relative of Vajpayee is present at AIIMS.