Fortnite Chapter 2's Black Hole "Becomes Most Viewed Gaming Event Ever"
Fortnite Chapter 2's black hole event broke Twitch records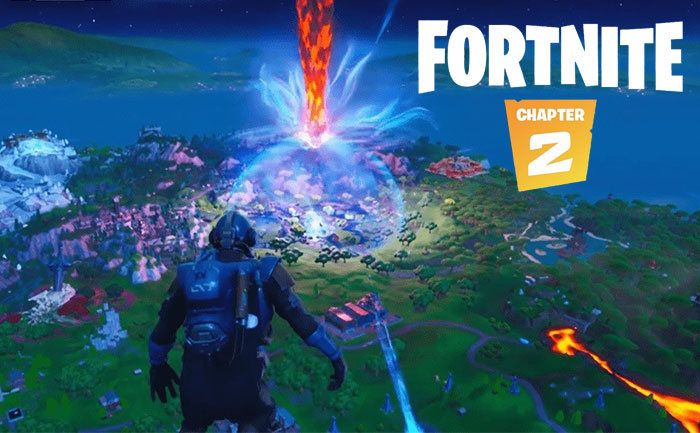 Fortnite Chapter 2 or Season 11 has been a topic of discussion ever since it was launched on October 15. But, do you know that the the season-ending Fortnite event 'The End,' event witnessed millions of people hooked to stream on their PC or mobile phone as they constantly watched a 48-hour broadcast of a black hole, waiting for any what Chapter 2 of Fortnite would finally look like.
The event turned out to be one of the most watched video game events in history. Epic Games has recently revealed that over 1.7 million were simultaneously watching either the game's official Fortnite stream, or their favorite content creators, during the event's peak.
Fortnite seems to have chartered yet another milestone of having over 1.7 million concurrent viewers on a single game category. According to reports, the curious and surprising event drew a max of 1.7 million concurrent viewers. The game was temporarily destroyed by a black hole during Fortnite Season X.
Besides Twitch, the similar number was also noticed on Twitter, peaking at 1.4 million concurrent spectators. The black hole reportedly garnered more than 50 million minutes watched, and 42.8 million views in total, making it the "most viewed gaming event on Twitter," reported Epic.
Both Twitch and Twitter were dwarfed by YouTube's massive popularity during the two-day livestream, with the website hitting 4.3 million concurrent viewers across all channels.
Notably, despite having garnered so many viewers and turned out to be the biggest live viewer count for any gaming event, the black hole is still behind by one pop's biggest names.
For the unversed, the record for the most concurrent viewers in a live YouTube holds by Beyoncé, with Queen B cracking more than 458,000 for her 2018 appearance at Coachella, which the music and arts festival aired in its entirety.
Fortnite undoubtedly still holds the crown for gaming moments.
Also Read: Fortnite Skin Styles LEAKED: Ghoul Trooper, Brainiac & Raptor Return After 11.01 Patch