Is Fortnite Introducing Helicopters Soon?
Data miners claim that the the helicopters will function like the planes from Fortnite Season 7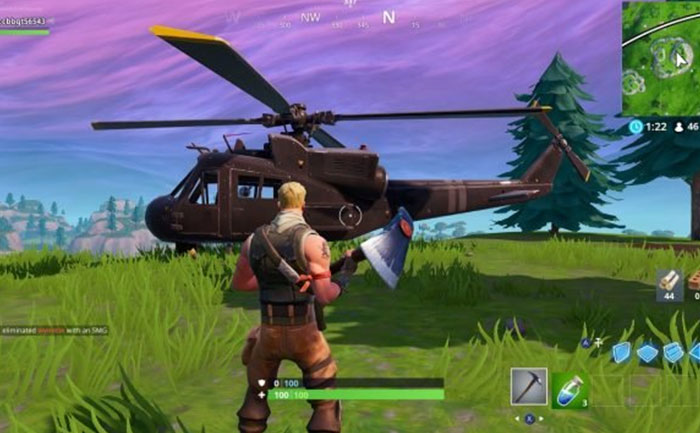 Epic Games knows just how to keep its players hooked. After introducing boats to Fortnite, they may soon be bringing out helicopters. According to data miners, the next mode of transportation coming to Fortnite is helicopters. To support this theory, the latest updates to the map did add the Grotto. It is a secret agent hideout and includes a helipad. This strongly hints at the arrival of helicopters on Fortnite.
As per the rumors, there are more helipads to come up. The helicopters will have a 1500 HP which means that players can shoot down enemy helicopters. Players can also ram other players but this will result in explosion upon collision. The data miners claim that the helicopters will function in a similar fashion to the planes from Fortnite Season 7.
During a session with Tyler "Ninja" Blevins, Fortnite player SypherPK also commented upon the increased number of helipads in the Season 2 map of Fortnite. He speculated during the session if the rumors surrounding the upcoming addition of helicopters are true. "Dude, I'm all for the helicopters," SypherPK said during a stream. "I'm, like, ready for the chaos."
However, there has been no official confirmation of the news by Epic Games. For now the reports that Fortnite may be adding helicopters to the mix is just a rumor. We will have to wait upon an official confirmation to know how much truth there is behind this story.
Fortnite is available for PS4, Xbox One, PC, Nintendo Switch, and mobile devices.
ALSO READ: Fortnite Achievements List: How To Find And Unlock These 43 Achievements