Fortunate enough to play with both Lionel Messi and Cristiano Ronaldo: Paulo Dybala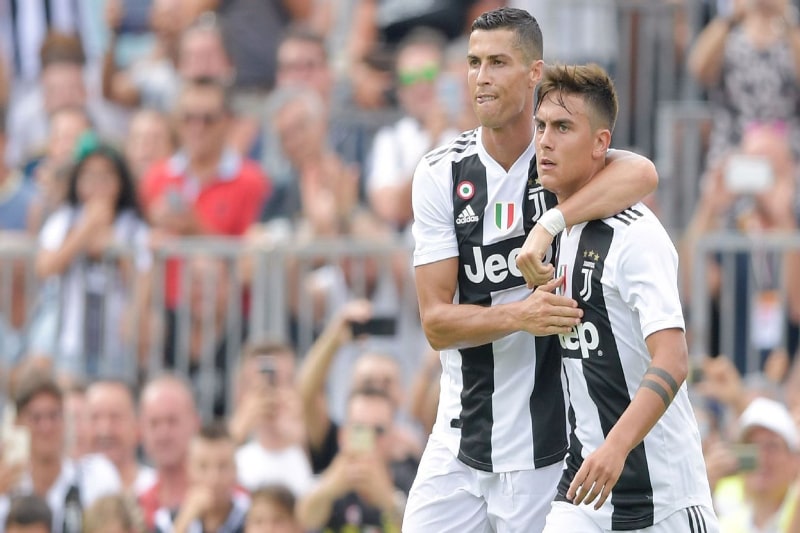 Juventus midfielder Paulo Dybala on Thursday said that he felt fortunate enough to play alongside modern-day greats Lionel Messi and Cristiano Ronaldo.
While Dybala plays with Messi for Argentina, the 24-year old shares the dressing room with Portuguese star Ronaldo at his club Juventus following the latter's arrival this season.
"[When I heard Ronaldo was joining] I said to myself: 'After having had the fortune of playing with [Lionel] Messi in the national team, now I have the opportunity to play with Ronaldo at Juve.' It's amazing," said Dybala, as quoted by Italian newspaper La Gazzetta Dello Sport.
Both Ronaldo and Dybala are yet to open their goalscoring account in the three games that Juventus have played so far.
But the midfielder seemed not to be too worried about all that as he said, "It's going brilliantly. We just need to keep training together. We've got the whole season ahead of us."
But unlike Dybala, Ronaldo started Juventus' all three games against Chievo, Lazio and Parma. While the Argentina international played the entire first match, he had just 10 minutes of game time against Parma.
He also didn't get to feature for Argentina in the international break against Guatemala and Colombia. Dybala nonetheless wanted to have more time on the pitch.
"Of course I want to get back to be playing again. I'll get back home today and want to be ready for Sunday. And on Wednesday we have the Champions League against Valencia, which is a competition that gives me many emotions," he said.
"I admit, I've not started the year like last year or even in 2016. One thing is certain, though, I want to get back to Turin and work well to regain my place at Juve," added Dybala.
Juventus' next match is against Sassuolo on Sunday.