Freida Pinto REVEALS Being Secretly Married To Fiancé Cory Tran
'Slumdog Millionaire' actress Freida Pinto REVEALS that she secretly married fiance Cory Tran amid COVID-19 lockdown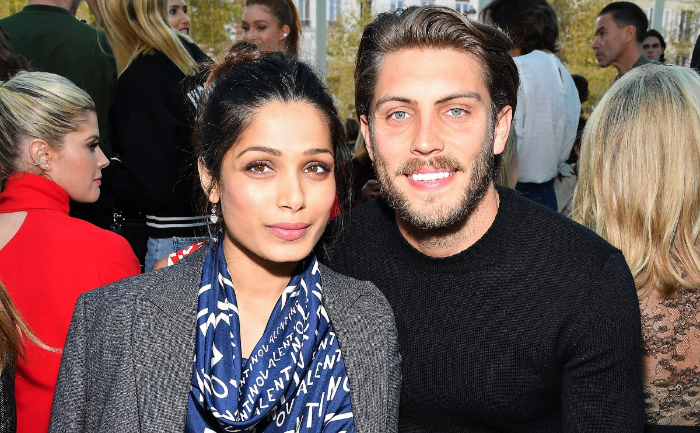 The 'Slumdog Millionaire' star Freida Pinto, who is currently engaged to adventure photographer Cory Tran revealed that she got married to her fiancé Cory during the COVID-19 lockdown.
The couple went to the Honda Center in Anaheim, California, and got married.
Recently, she appeared on The Kelly Clarkson Show, speaking about her wedding, she said, "It's a very romantic story if you must know. Of course, when we got engaged, we thought we'd have this most magical wedding."
Further, she added: "I should clear the air. I wasn't planning a big fat Indian wedding. It was just going to be something pretty and simple…But then COVID happened and it's still happening and we just realized we were going to be planning this for the rest of our lives and probably never doing it."
Watch video:
View this post on Instagram
Further, the actress revealed that her wedding was 'perfect.' The duo tied the know married and went home and take an afternoon nap. On the show, Freida also stated that she was introduced to Cory by her friend and 'The Path' co-star Aaron Paul.
In June 2021, she announced her pregnancy and shared a sweet picture of the couple on her social media page with the message, "Baby Tran, coming this Fall!"
View this post on Instagram
Freida Pinto and Cory Tran began dating back in 2017 and went on to get engaged in 2019.
ALSO READ:  PHOTOS: Frieda Pinto Shares Glimpse Of Baby Shower, Glows In White