'Friends The Reunion' trailer will have you feeling nostalgic; Watch
The official trailer of 'Friends The Reunion' has been released and it will take you on a roller coaster of emotions.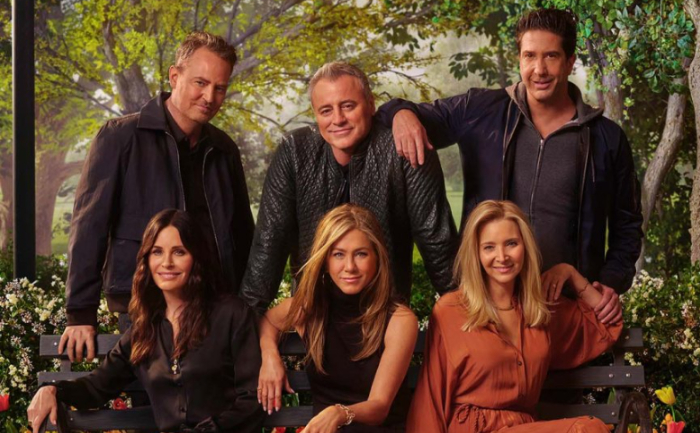 The first trailer for the upcoming FRIENDS: The Reunion has been released and it will take you on a rollercoaster of emotions. It will feature all six of the original cast members Jennifer Aniston, Lisa Kudrow, Courteney Cox, David Schwimmer, Matt LeBlanc, and Matthew Perry.
In the trailer, David will be seen conducting a trivia night and ask the others some questions about what all happened in the 10 seasons of the show. They are also seen reading out lines from their scripts and even enacting a few of them. James Corden will be the host and will interview the group in front of a live audience, he will also be asking the cast the million-dollar question – "Were Ross and Rachel on a break?"
The cast also visited Stage 24 at the Warner Bros Studio where F.R.I.E.N.D.S was shot. Along with the orignal cast, Tom Selleck (Richard), and Maggie Wheeler (Janice) will also appear in the trailer.
The trailer video was also shared by the 6 of them on their Instagram handles.
Watch the trailer:
Along with the original cast, many other guest celebrities will also be joining them Christina Pickles (Ross and Monica's mother Judy), Elliott Gould (Ross and Monica's father- Jack), Larry Hankin (Mr. Heckles), Tom Selleck (Richard), James Michael Tyler (Gunther), Maggie Wheeler (Janice), Reese Witherspoon (Rachel's younger sister Jill), David Beckham, Justin Bieber, BTS, James Corden, Cindy Crawford, Cara Delevingne, Lady Gaga, Kit Harington, Mind Kaling, Thomas Lennon, Malala Yousafzai.
Friends The reunion will air on HBO Max on May 27.
ALSO READ:  It's Official: Friends Reunion To Premiere On May 27, Watch Teaser