From 2009 to 2018: Ram Kadam's notoriety has only gained momentum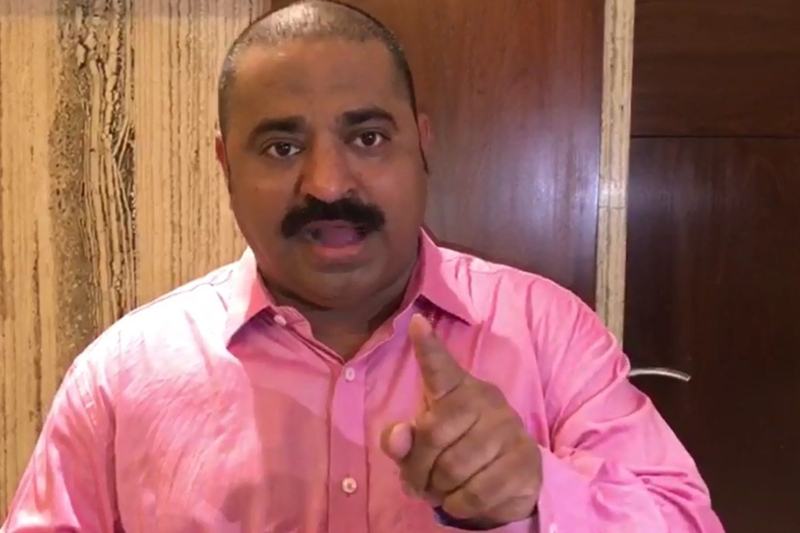 First it was the assault of Abu Asim Azmi of Samajwadi Party for taking the oath in Hindi which saw Ram Kadam getting suspended from the Assembly for four years along with three other fellow Maharashtra Navanirman Sena (MNS) MLAs  in 2009. The shenanigans of the Ghatkopar MLA started with a bang and the state got a notorious element in the Vidhan Sabha.
The best option for Kadam was to switch sides as his erstwhile party MNS refused to stand by him. Switching over to BJP was easiest way possible as many of his compatriots have been doing the same to get rid of the stains they got. The list includes another senior Maharashtra politician Narayan Rane and former Trinamool Congress MP and national secretary Mukul Roy.
Joining the saffron party actually saved Kadam for nine years since 2009. But a leader of his reputation cannot be kept under check for a longer time and this recent Janmastami incidence was an evidence. On that auspicious day, Kadam allegedly asked his boys to elope with the girls they love irrespective of the wishes of the girls' families. This created a huge controversy and the party was left red-faced.
There were clamours for his removal not only from the opposition but within the party itself. Things started spiralling out of control when despite several warnings by many party leaders, he refused to apologise. Then came in picture Maharashtra Chief Minister Devendra Fadnavis who, according to sources, had lambasted him over phone and asked him issue an apology immediately. He followed the order and did so in nick of time to save the chair for the time being.
But the moot point is whether he will be able wriggle himself out of this situation when the entire party in the state is miffed with him for his act during Dahi Handi event — which is one of the most celebrated events in the western metropolis. If sources are anything to go by, Maharashtra BJP chief Raosaheb Danve is particularly unhappy following Kadam's refusal to tender an apology despite being told by him categorically.
However, this was not the end of his notoriety. Barely few days after the Dahi Handi incident, Kadam again goofed up again by sharing a fake news of actor Sonali Bendre's death. Sonali is recuperating from cancer in the United States. Later Kadam deleted the tweet saying it was the influence of fake news doing the rounds in the internet.
Now, the latest tweet has put the BJP in a spot of bother again and it remains to be seen whether the ruling party in the centre and state (Maharashtra) take a harsh call on the Ghatkopar MLA. Time will answer that.
Also read: BJP's Ram Kadam trolled for spreading rumour about Sonali Bendre's demise