Game of Thrones 8: New theory suggest Drogon isn't the last dragon
Game of Thrones Season 8: Are there more hidden dragons to wreak havoc on King's Landing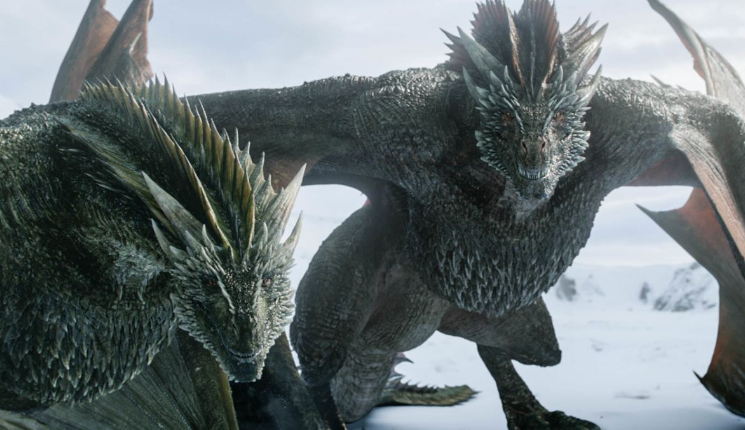 Game Of Thrones season 8 is filled with some major unexpected events that have left the fans of the popular fantasy drama in a shock. After the death of Night King who was killed by Arya Stark, the latest episode had another unexpected death. Daenerys dragon Rhaegal killed at the hands of Euron Greyjoy.
But in a recent teaser of the GOT Season 8 Episode 5's promo, we see a shot of a shocked Euron as he looks up in the sky! It could not possibly be just the one dragon left, Drogon.
A Reddit user wrote, "Euron Greyjoy looks up at the sky and hears a roar and gets scared. Since he has seen the dragons for a long time he wouldn't be scared for just a dragon, but what if there are more dragons?"
A recent fan theory suggests that Drogon, who was MIA in season 5, is actually a female and laying eggs when she was away.
The actor who plays Euron in Game of Thrones, Pilou Asbæk may have hinted at the same on Instagram.
"Gone with the wind….!!!? Maybe…. can't wait for episode 5….there will be light! And death…. and coffee cups… Oreos…?…you might see a dragon…or two…or none," Pilou wrote.
Even in the opening credits of GOT Season 8, we see an image of a large dragon with three smaller ones next to them.
GOT Theory: There is a 4th Giant Dragon!!! Can't wait for next week !!! #GameOfThrones pic.twitter.com/o9UGbpdX7M

— Kyle Dutra (@BigDutes) May 6, 2019
Now were this theory to be proven true, fans are in for one big battle in the last episode of the season that will also have not one but many dragons too a part of the war. Cersei will not know what hit her.
Here is the teaser of episode 5:
Also Read: Game of Thrones 8: Will Bran Stark turn into a White Walker to defeat the Night King?