Game of Thrones Season 8 Episode 1's Twist And Turns Will Keep You Engaged
Game of Thrones (GoT) Spoilers Free Review: Here is Everything from Sex, reunions, and a glimpse of the carnage to come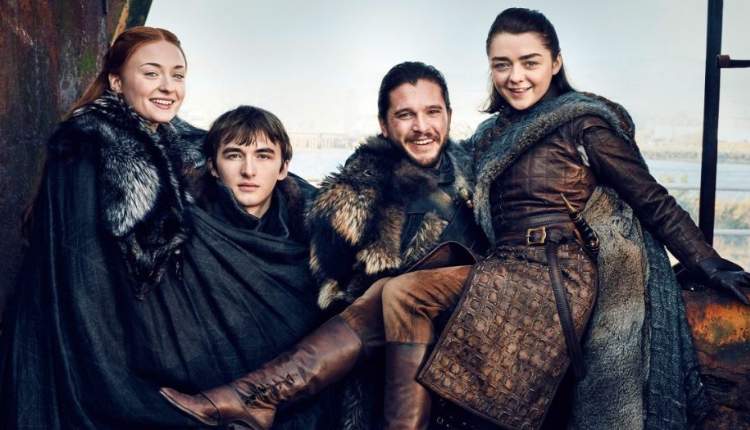 The eighth and final season of Game of Thrones has finally aired on HBO in the United States and Hotstar in India on April 14-15 April respectively. In the Game of Thrones Season 8 episode 1, you will get to see multiple reunions such as Arya Stark-Jon Snow, Theon Greyjoy-Asha Yara Greyjoy and several others. The fantasy show has also revealed that Jon Snow is not bastard at all and he has always been the king of the Seven Kingdom.
Yes, the revelation of Jon Snow's real father was made by Sam, who discovered in one of the books he read at Citadel and found that her real mother was Lyanna Stark who secretly married with Rhaegar Targaryen, the Prince of Dragonstone. Watch Live Streaming Of Game Of Thrones Season 8 In India, US, UK, Ireland, Croatia & Other Regions
In Game of Thrones Season 8 Episode 1, you will also witness Jon Snow comes along with Daenerys Targaryen and their heavy army visit Sansa Stark to fight together. However, Sansa Stark does not seem to like the Dragon Queen's entry into her castle. In one of the scenes of this episode, Sansa Stark can be heard asking Jon Snow, Did you bend your knees to Dragon Queen to Protect North or are you is in love?
Game of Thrones last season has been in the news since its trailer was revealed last year and everyone was busy guessing who will the ride the second dragon. In this episode, you will see Jon Snow riding the Rhaegal dragon too.
In Game of Thrones S8 E1, Sam also got to know that his father and brother Lord Randyll Tarly and Dickon Tarly were executed by the Dragon queen Daenerys Targaryen. They were killed by Daenerys for not bending their knees and accepting her a queen.
You must have seen in the earlier season of Game of Thrones that Jon Snow, who has given up the Iron Throne for the sake of Noth people. In the last season of Game of Thrones, you will get to see that Jon Snow also reminded that he gave up the throne to protect but once he found that he is the real King. Sam asked him, Will Daenerys do the same to protect the North?
You will have to wait further to get the answer to this question. At the end of this episode, you will also see Bran Stark meeting old friend Jamie Lannister which will make you generate more curiosity for the second episode of GoT season 8.
Game of Thrones Season 8 Trailer:

Also Read: Things You Missed in Game of Thrones Season 8 Episode