Ganpati 2018: Sonali Bendre misses celebrations back home
Sonali Bendre, who is away to New York for her cancer treatment misses Ganpati celebrations back home. Her husband and son Ranveer seem to be back for the festival. Sonali took to Instagram to share pictures of her family and wrote a heart-wrenching message. "Ganesh Chaturthi has always been very, very close to my heart. Missing the celebrations back home, but still feeling blessed. Have a happy one, filled with blessings, love and joy," read her post.
In some pictures earlier, Sonali was seen celebrating the festival in a traditional attire and will full zeal and festive fervour.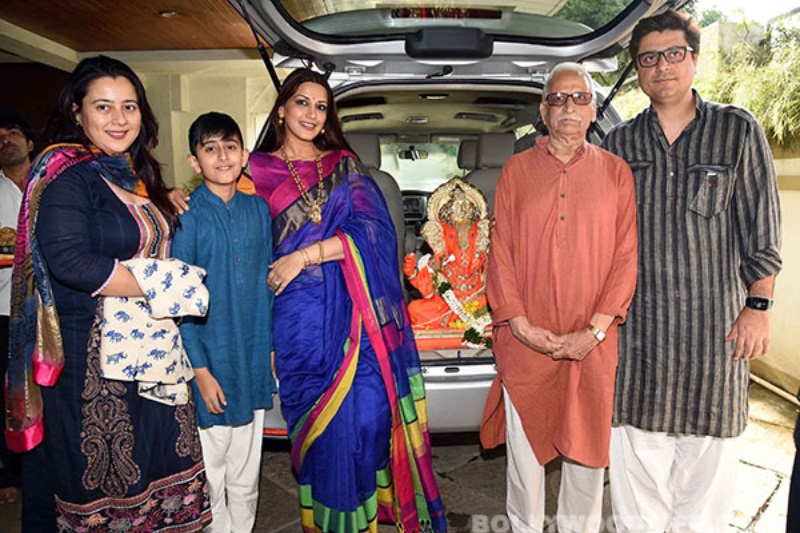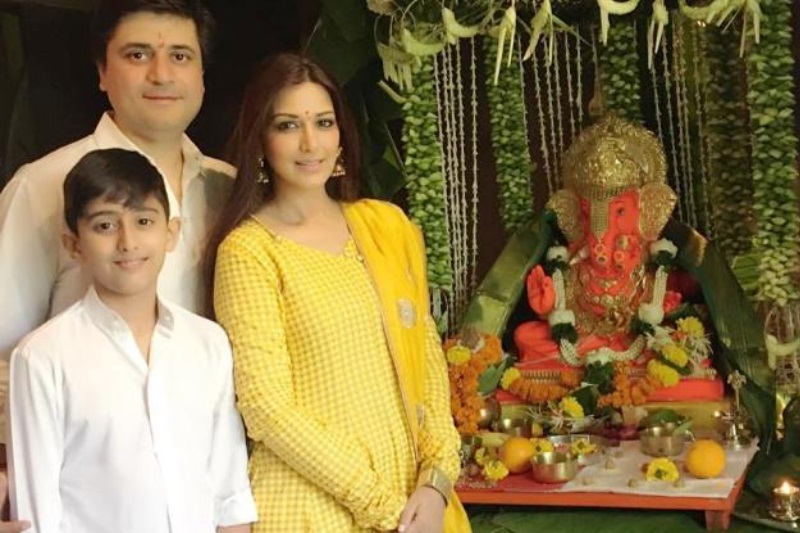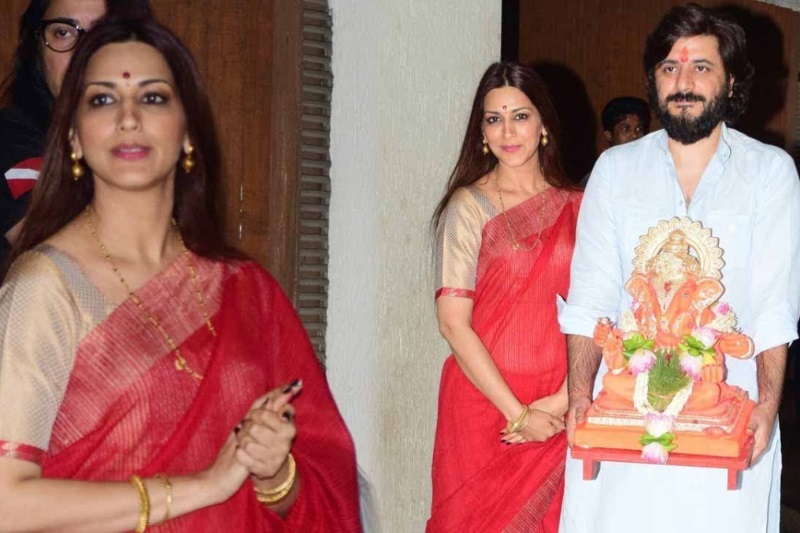 Sonali has always shared significant developments of her life with her fans. She recently wrote about acquiring a new look, for which she thanked Priyanka Chopra for introducing her to the stylist. Apart from that, she has also gone 'bald and beautiful.'
Sonali Bendre was diagnosed with metastatic cancer earlier in July, which she revealed in a lengthy Instagram post and wrote: "I'm taking this battle head on, knowing I have the strength of my family and friends behind me.
Also read: Sonali Bendre suffering from high cancer, donns a new wig; thanks Priyanka Chopra for the look