Gears 5: How to Unlock New Characters
Gears 5 brings six new characters into play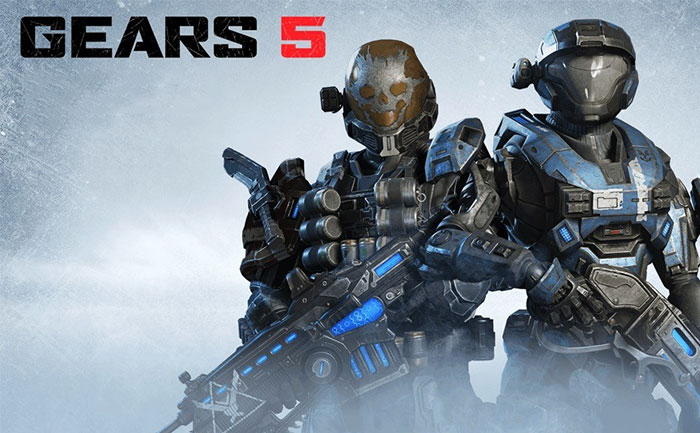 Gears 5 Character Unlock Guide: Gears 5 has six new characters up for grabs. The Gears 5 characters include two villains, two heroes, plus two characters from Terminator Dark Fate. 
The Operation 1 characters are COG Gear, DeeBee, Warden, and General RAAM. Hero COG Soldier has new abilities for Horde, Escape and Arcade modes. The two villains and Hero DeeBee all have Arcade abilities.
There are a few ways to unlock Gears 5 characters, the most straightforward one being to pay for them. All the characters are worth 500 iron that equals to about $4.99. The players that have been earning iron by completing weekly challenges or playing the game can now use it to pick up their favourite characters.
Another method to unlock Gears 5 character is through Totems. Players will have to equip specific totems for the character they're trying to get. Each totem has five objectives to it. While the first four objectives are common to all four totems, the fifth objective is specifically designed to the character a player is going after.
Gears 5: The four General Objectives for the Totems
The four general objectives for the Totems include earning 60,000 XP in Versus, Horde or Escape, completing 40 rounds of Versus, surviving 50 Waves of Horde on any difficulty and surviving 18 Acts of Escape on any difficulty.
Gears 5: Special Totem Objectives for the Characters
The special totem objectives for specific characters include getting 200 assists as a COG Team character in Versus, Horde or Escape for the COG Gear, getting 100 Reject kills in Horde or Escape for DeeBee, Eliminating 10 Wardens in Horde or Escape for Warden and executing 30 COG characters as a Swarm character for General RAAM
Players can only carry one totem at a time and objective numbers do not carry over to another totem. Players will also have the chance to unlock unique skins and character looks in future events for characters they have unlocked.
ALSO READ: PUBG Mobile 0.12.0 Update: Download File, New Features, Full Patch Notes & Weapons