General Elections 2019: Big gains for Nitish Kumar's JDU in seat sharing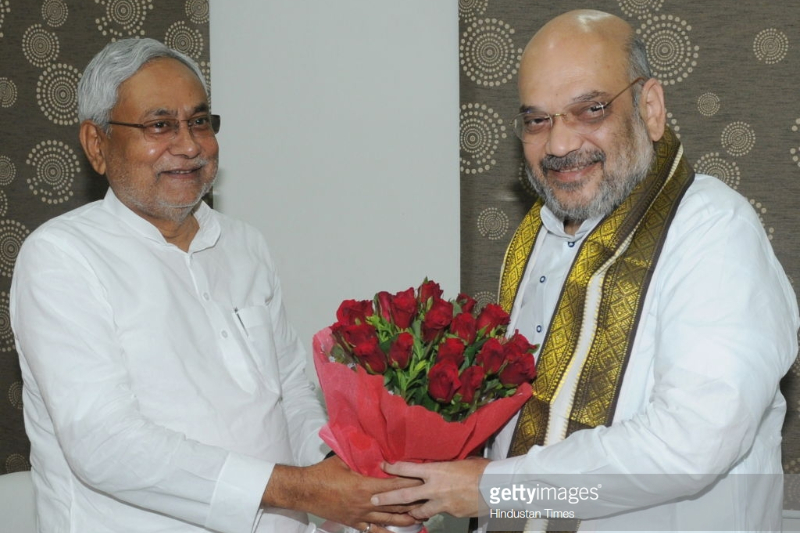 Bihar Chief Minister Nitish Kumar may have just got what he wanted in his state. According to sources, a respectable chunk of total 40 seats is what was dished out to the Bihar CM which is almost equal to the ruling party in the centre for the General Elections 2019.
If sources are anything to go by, Nitish Kumar will get 16 while BJP will take 17. The deal of seat sharing was sealed in the capital between Nitish Kumar and BJP president Amit Shah in the presence of Prime Minister Narendra Modi. The other allies in Bihar are Ram Vilas Paswan and Upendra Kushwaha who are getting five and two seats, respectively.
It is learnt that all the other parties were asked to lower their demands for seats so that Nitish Kumar gets what he wanted. BJP, the ruling party in the centre, gave up its share by five seats from the current deal where it has 22 seats at the moment. Paswan and Kushwaha are losing one seat each from the current formula.
It may be recalled that Nitish Kumar's JD(U) had managed to win only two seats in the 2014 General  Elections. However after hectic lobbying and intense bargaining, Nitish Kumar got the majority of seats for next year's showdown.
ALSO READ: Election strategist Prashant Kishor to join Nitish Kumar's JD(U) today