England vs India: Indian batting 'naïve, irresponsible and stupid' – Geoffrey Boycott after Lord's defeat.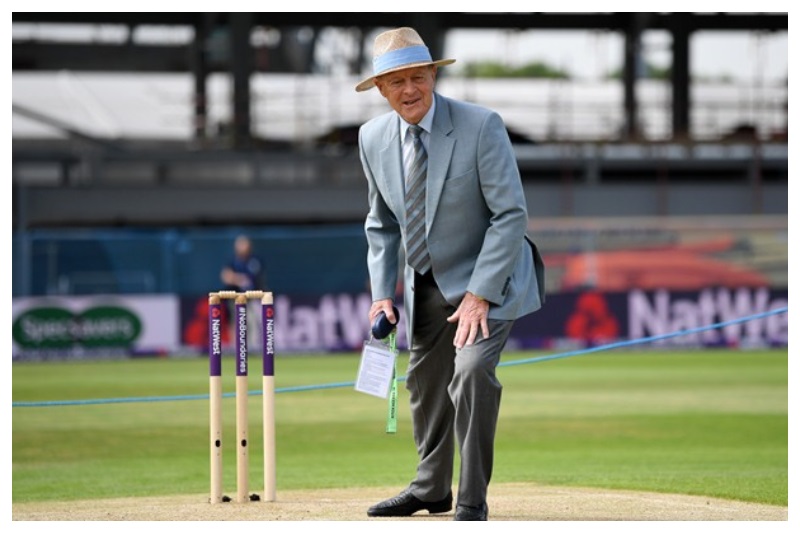 Former England opener Geoffrey Boycott hit out at the Indian team for their disastrous performance at the Lord's Test which India lost by an innings and 159 runs. He called the visitors' batting as "naïve, irresponsible and stupid."
In the two Test matches that India has played so far in England, their batting performance has been the worst of its kind and apart from skipper Virat Kohli who smashed a magnificent 159 in the first Test, the rest all have been mere by-passers.
No Indian batsmen other than the captain has even hit a half-century and although they suffered a narrow 31-run defeat at Edgbaston, the loss that followed at Lord's was beyond imaginations. India lasted less than 90 overs across both the innings and were bowled out for 107 and 130, while England made 396 in the one time that they bated.
Also Read: Ben Stokes cleared of affray over Bristol nightclub brawl
So far, the Indian players have let themselves and their supporters down. The batting has been so naive and irresponsible, it has bordered on stupidity. Wafting drives attempting out-swingers is thoughtless," Boycott wrote in his column for the Daily Telegraph.
James Anderson and Stuart Broad completely blew away the famed Indian batting line-up with Anderson even becoming the first bowler to take 100 wickets at the iconic Lord's ground. He finished with figures of 9/43 and was the chief-wrecker in both the innings that included a five-wicket haul.
Boycott, who famously called Sourav Ganguly the "Prince of Calcutta" further criticised the Indian batsmen for their poor technique and blamed them for coming ill-prepared for the important series.
"Trying to work straight out-swingers through midwicket and then being surprised when you get bowled or nick it to the slips is brainless. Playing the ball on the up in front of your pad is a no-no," wrote Boycott referring to the dismissal of Murali Vijay in the first inning.
"These are elementary things you do not do against any decent swing bowler in English conditions. To try to do it to James Anderson, who is one of the great master craftsmen in those conditions, tells me the Indian batsmen have not done their homework. They have not sat down, talked or practiced in the nets and got their heads around how they are going to bat differently in England." He added.
India played just one practice game before the start of the Test series and also requested the management to shorten the four-day game into three days for more rest. Boycott who has over 8000 Test runs called the visitors a flat-track bully and pointed out their arrogance and complacency as an important reason for the disastrous performance in England.
"These guys are used to batting on flat, dry, non-bouncing pitches in India and plundering easy runs. The new ball does not do much and the shine does not last long. Batsmen are king and can play lots of shots straight away," he wrote. "India has come to England complacently and arrogantly thinking
"Well, it will not. Any time you do not plan and work at your cricket, the game will kick you up the backside, and India deserves the thrashing they are getting."
The 77-year-old also added that in Test cricket is the most important format of the countryman and although many are moving into the Red ball format, they will not find a better job than Test cricket.
"Test cricket is becoming a ridiculous mismatch with most teams winning at home and failing miserably abroad. India, the No 1 team in the world, has been awful in two Tests."
"Great teams and great players should not buckle as easily as India did at Lord's just because the ball swings and seams," wrote Boycott. "The whole point of playing cricket in different countries on different pitches and in different climatic conditions is to test your technique, character, and ability to," said the former cricketer.
He also warned the Indian team that conditions will even be harsher in the third Test match at Trent Bridge.
"Do not expect it to get any easier at Trent Bridge, because that is where Anderson excels. His bowling figures are exceptional in Nottingham and Stuart Broad will be up for the challenge with his home crowd behind him."