George Floyd's killing: Curfews In Major US Cities as protest spreads
George Floyd's killing: Curfews In Major US Cities Like Los Angeles, Chicago as Protests Spreads across United States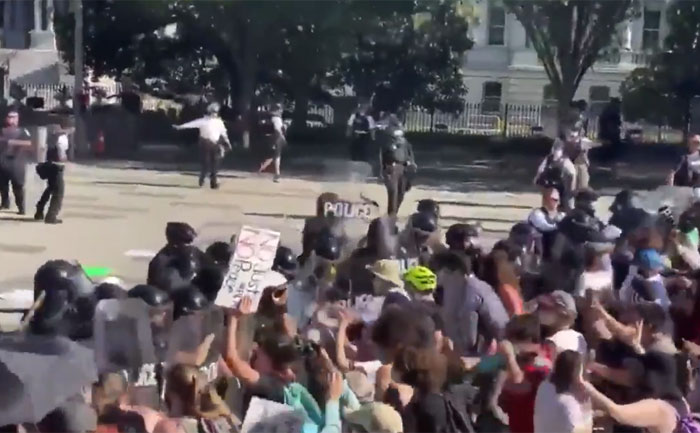 Tense protests over the death of George Floyd in police custody grew across the United Nations on Saturday. It spread from New York to Tulsa to Los Angeles, police cars were set ablaze, injuries too mounted. The protests, began in Minneapolis following George Floyd's death, after a police officer pressed a knee on his neck for more than eight minutes.
The protests have left parts of the city in shambles. Police and protesters clashed in numerous cities including Chicago and New York.
Curfews were imposed on major US cities as clashes over police brutality escalated across America. Six states have called on the National Guard to get the situation under control.
Law enforcement officers in Chicago arrested 108 people during mass protests. Los Angeles Mayor Eric Garcetti announced the city will have a curfew beginning at 8 pm Saturday until 5 am ET on Sunday.
Houston Police Chief Art Acevedo said that 137 people were arrested at Friday night's protests in the city's downtown area. Philadelphia Mayor Jim Kenney has instituted a mandatory curfew effective at 8 pm ET on Saturday night through 6 am ET on Sunday morning
Texas Governor Greg Abbott said local authorities would deploy state resources, namely 1,500 officers, to major cities, including Dallas, Houston, Austin, and San Antonio.
President Donald Trump warned if the unrest continues the federal government would use the military to control it.
A total of four police officers involved in the arrest have been fired. Derek Chauvin, involved in the death Floyd has been charged with third-degree murder and manslaughter.
Also Read: George Floyd Protesters Set Minneapolis Police Station On Fire