Veteran Film And Theatre Personality Girish Karnad passes away at 81
Award-winning playwright, actor and director Girish Karnad died at a hospital in Bengaluru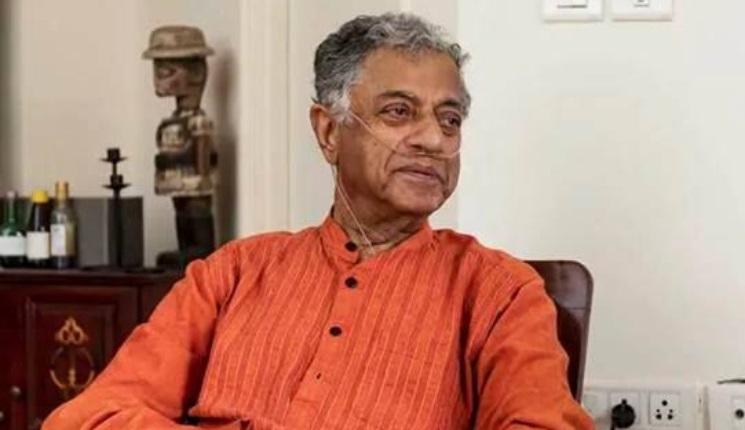 Award-winning playwright, actor and director Girish Karnad passed away at a hospital in Bengaluru at 6.30 am today morning. The actor breathed his last due to multiple organ failures. He was 81 years old. The powerhouse of talent was awarded the Padma Shri in 1974 and the Padma Bhushan in 1992. He is survived by his wife Saraswathi, son Raghu Karnad, a journalist and writer and daughter Radha, a doctor based in Kenya.
Girish Karnad was born in Maharashtra on May 19, 1938. He got his Bachelor's degree from Karnataka University in 1958. He then proceeded on a fellowship to study at Oxford where he secured his M.A. degree in 1963. At Oxford, Karnad studied philosophy, politics, and economics.
At the University of Oxford, he wrote his first play – the critically-acclaimed 'Yayati' in 1961. Other acclaimed plays written by him include 'Tughlaq' (1964), 'Hayavadana' (1972). He was also active in the world of cinema; he made his acting and screenwriting debut in a Kannada movie 'Samskara' in 1970. The multifaceted author and playwright also hosted a weekly science program on the Doordarshan titled 'Turning Point'.
He was an active voice against violence against writers and journalists in India. He also took part in protests in Bengaluru after Lankesh's death as well as protests against the murder of academic MM Kalburgi. He was also on the hit list of Lankesh's murderers.
Former Chief Minister of Karnataka Sadananda Gowda tweeted, in Kannada, saying: The news of the death of Gyanapitha awardee, senior theater artist Dr. Girish Karnad, was revealed. His contribution to the Saraswat world is vast. Let us pray in the Lord that peace be to the soul.
ಜ್ಞಾನಪೀಠ ಪುರಸ್ಕೃತ,ಹಿರಿಯ ರಂಗಭೂಮಿ ಕಲಾವಿದ ಸಾಹಿತಿ ಡಾ.ಗಿರೀಶ್ ಕಾರ್ನಾಡ್ ನಿಧನ ರಾದ ಸುದ್ದಿ ತಿಳಿಯಿತು . ಸಾರಸ್ವತ ಲೋಕಕ್ಕೆ ಅವರ ಕೊಡುಗೆ ಅಪಾರ .ಅಗಲಿದ ಆತ್ಮಕ್ಕೆ ಶಾಂತಿ ದೊರೆಯಲೆಂದು ಭಗವಂತನಲ್ಲಿ ಪ್ರಾರ್ಥಿಸೋಣ . pic.twitter.com/C9an457xv2

— Sadananda Gowda (@DVSBJP) June 10, 2019
Saddened to hear of the passing of Girish Karnad – a great writer and a very important public voice. Thoughts are with @rkarnad and his family. https://t.co/V5xugupeNl

— Amitav Ghosh (@GhoshAmitav) June 10, 2019
As per TOI, Karnad will be cremated at Kalpalli electric crematorium in Byappanahalli. There will be no religious ceremony or rituals for the same, says a close associate.
May His Soul Rest In Peace.
Also Read: After Gauri Lankesh murder, Girish Karnad was on the hit list: SIT