GoAir Flight Makes Emergency Landing At LGBI Airport
GoAir Flight Makes Emergency Landing, the Mumbai based airline cancels 18 flights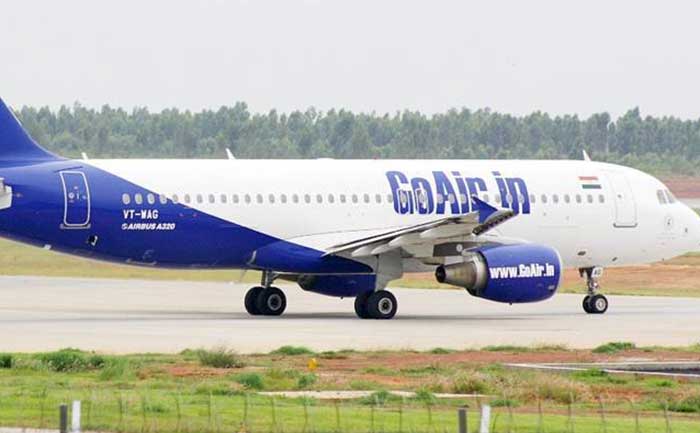 A GoAir plane, operating a Guwahati-Kolkata flight, made an emergency landing at the LGBI Airport in Borjhar on December 23rd, 2019. The aircraft (GH546), carrying 157 passengers, landed safely at the airport. As per information, due to technical glitz, the flight had to make an emergency landing.
As reported by a source, The plane made an emergency landing and soon the crew and the passengers were evacuated safely.
GoAir has reported a series of incidents involving engine glitches, mainly in its A320 Neo. Therefore the airline is facing issues with the availability of aircraft.
A number of flights of the low-cost carrier were canceled on Monday. GoAir on Monday canceled 18 of its flights across the country, affecting hundreds of passengers.
The cancelled flights include G8575 Mumbai Goa, G8381 Goa- Mumbai, G8 317 Mumbai Bengaluru, G8 395 Bengaluru to Mumbai, G8 113 Delhi- Bengaluru,G8 119 Bengaluru-Delhi, G8 209 Delhi to Bagdogra, G8215 Bagdogra-Delhi, G8 381 Mumbai-Chandigarh,G8 382 Chandigarh Mumbai, G8 227 Delhi-Srinagar, G8 192 Srinagar-Delhi, G8 199 Delhi-Srinagar, G8 149 Srinagar-Delhi, G8 373 Patna-Bengaluru, G8 378 from Patna to Bengaluru,G8295 Kolkata to Indore and G8 296 from Indore to Kolkata.
The airline said the cancellations came due to, "A combination of factors such as inclement weather, low visibility and anti-CAA (citizenship amendment act) protests in certain parts of the country has disrupted multiple flights across GoAir's network. This was further aggravated with flight duty time limitations (FDTL) of the crew."
The airline further added, "Alternate flight arrangements are being explored to minimize the impact. Free cancellation and re-booking options have been offered to all those affected."
Also Read: Aamir Khan Surprises Indigo Aircraft Co-passengers By Flying Economy Class