2002 Godhra Riots: Supreme Court accepts plea challenging clean-chit to Narendra Modi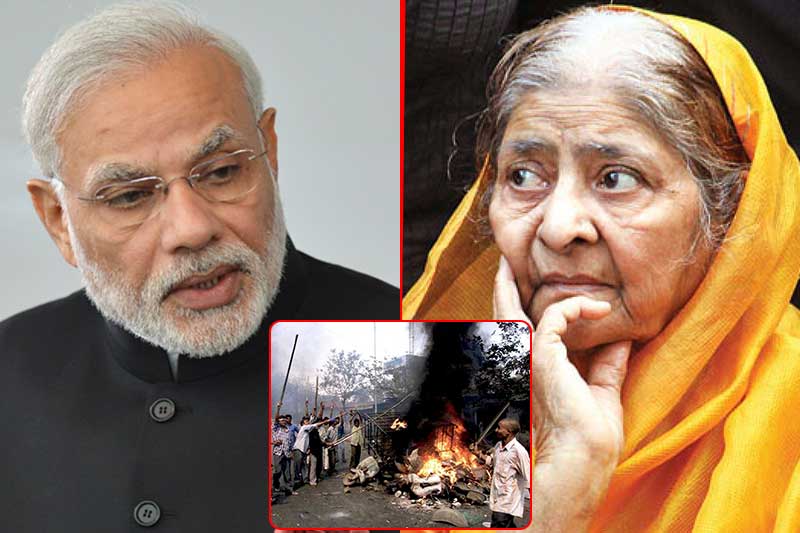 The Supreme Court on Monday will hear the petition filed by 2002 Gujarat riots victim Zakia Jafri, challenging the clean chit to Prime Minister Narendra Modi. Last year, the petition was rejected by the Gujarat High Court, which upheld an SIT or Special Investigation Team's clean chit to top politicians including Mr Modi — who was then the chief minister of state.
According to the report submitted by the Supreme Court monitored SIT in 2012, the Chief Minister of Gujarat took all possible steps to control the riots. The riots swept the state as an aftermath of killing of 59 people when coaches of the Sabarmati Express train were set on fire at Godhra station.
However, Zakia Jafri and the NGO Citizen for Justice and Peace — run by Teesta Setalvad, had filed a petition against Narendra Modi for allegedly turning a blind eye to the violence as an aftermath of the Sabarmati Express train's coaches set on fire.
It is to be known that Zakia Jafri — now 80-year-old — is the widow of former Congress MP Ehsaan Jafri. The later was dragged out, hacked and burnt by the rioters at Gulbarg Society in Ahmedabad on 28 February 2002. He was among the 69 people massacred at Gulbarg Society. His wife, Zakia, in her petition had alleged that her repeated calls went unanswered by the police and the senior politicians.
In order to get justice, Zakia approached the high court in March 2014 against the SIT's report, which questioned her motive to file plea after four years of incident.
According to the official reports, 1,044 people died, 223 went missing and 2,500 were injured in the riots. The report further suggests that out of the dead, 790 were Muslims while 254 were Hindus. However, Concerned Citizens Tribunal Report estimates that as many as 1,926 may have been killed, while some various sources even cite more numbers.
ALSO READ: 2002 Godhra Riots: SIT court awards life imprisonment for two, acquits three