Game of Thrones Stars Emilia Clark, Sophie Turner Bid Sweet Farewell To Their Characters
Game of Thrones Stars Emilia Clark, Sophie Turner Bid Sweet Farewell To Their Characters Daenerys Targaryen & Sansa Stark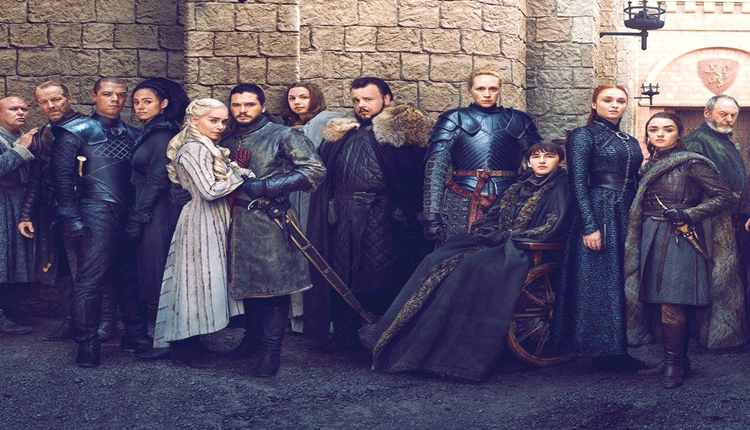 One of the much-loved television shows, Game of Thrones has finally come to an end today. The American fantasy show was premiered for the first time on HBO in the United States on 17 April 2011 and ended on 20 May 2019. The show comprised of 8 seasons and 73 episodes. As it's last episode has finally aired on HBO and Hotstar, its stars such as Emilia Clarke (who plays Daenerys Targaryen) and Sophie Turner (who plays Sansa Stark) in Game of Thrones have finally said goodbye with emotional messages.
The television show has created several records in terms of TRP. The series is known for many reasons such as its nudity and extreme display of violence and more. Emilia Clarke took to Instagram account and posted an emotional message for her fans.
In her Instagram post, she has also revealed how her character of The Mother Of Dragon has influenced her adult life. She wished that her father would have been there to see her achievements. She stated that Game of Throne has shaped me as a woman, as an actor and as a human being. At the end of her post, she called her more than 23 million fans magical and said she owes them so much.
Another GoT Star, Sophie Turner, who essays the role of Sansa Stark in the show, has also taken to Instagram and shared her feelings. She has bid an emotional goodbye to the fans of the show. Sophie has mentioned how she started her career as a 13-year old in the show and ten years later, she has grown into a 23-year old girl.
In her post, she thanked GoT for teaching her resilience, bravery and what true strength really is. She also thanks the series to teach her to be kind and patient and to lead with love.
She wrote that she would not leave anything behind what this series has taught her. To the show and the incredible people who make it, thank you for giving me the best life and drama lessons I could have ever asked for. She wrote that without you (fans) she wouldn't be the person she is today.
Also Read: Game Of Thrones Season 8 Episode 6: The Series Finally Ends With A New King