Government Postpones NEET PG 2021 Exam By 4 Months
Government postpones NEET PG 2021 Exam, offers incentives for MBBS graduates for COVID duty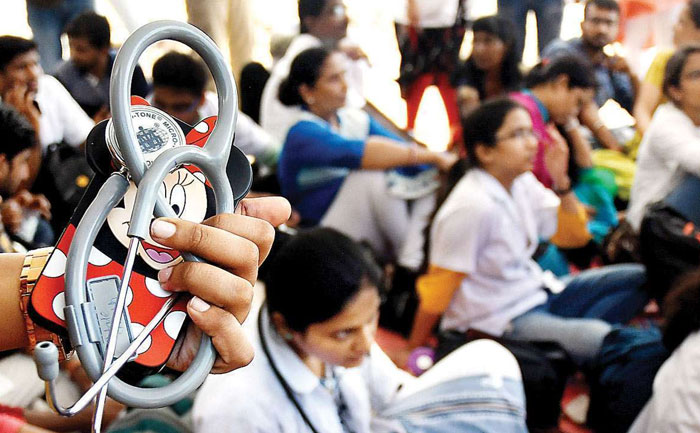 National Eligibility cum Entrance Test, NEET PG 2021 has been officially postponed by 4 months. The exams will not be held before 31 August 2021, said a statement from the PMO. The decision was taken to boost the availability of medical personnel on COVID duty.
PM Narendra Modi reviewed the growing need for adequate human resources for responding to the COVID-19 pandemic. The government is expected to ask medical and nursing students preparing for NEET PG 2021 to join the pandemic duty. In return, the Prime Minister's Office has also offered incentives to medical graduates who take up the task.
Central Govt writes to states on the issue of augmenting human resources for COVID – 19

The letter reads," State/UT Governments are to make all efforts to reach out to each PG-NEET candidate and persuade them to join the Covid –19 workforce in this hour of need." pic.twitter.com/ymURdFejOj

— ANI (@ANI) May 3, 2021
According to Prime Minister's Office(PMO), "A decision was taken to postpone NEET-PG for at least 4 months and the exam will not be held before 31 August 2021. Students will also be given at least one month of time after the announcement of the exam before it is conducted."
"The services of final Year MBBS students can be utilized for providing services like teleconsultation and monitoring of mild Covid cases after due orientation by and under supervision of the faculty."
The individuals providing services in Covid management will be given priority in forthcoming regular Government recruitments after they complete a minimum of 100 days of Covid duty. They will also be given the Prime Minister's Distinguished Covid National Service Samman on completion of the 100 days of covid duty.
The medical students/professionals sought to be engaged in covid related work will be suitably vaccinated. All health professionals will be covered under the Insurance Scheme of the Government. This is for health workers engaged in fighting Covid 19.
Also Read: COVID-19: Andhra Pradesh Imposes Partial Lockdown From May 5