The Kapil Sharma Show: Govinda takes a subtle dig at nephew Krushna Abhishek
On Kapil Sharma's show, Govinda took a subtle jibe at his nephew Krushna Abhishek. Read on.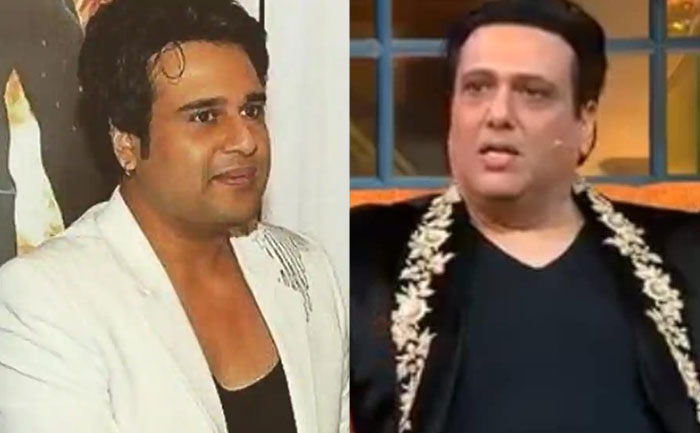 Krushna Abhishek and actor Govinda's relationship turned sour in 2018, however, looks like the mama-bhanja duo is not ready to resolve their issue anytime soon. The Bollywood actor recently entered the Diwali special episode of The Kapil Sharma Show, but, what grabbed netizens' attention was Krushna's absence in the show. It is also reported that Govinda took a subtle dig at his nephew on the show.
During the episode, Chandu Chaiwala and Sumona Chakravarti aka Bhoori enter the stage. Kapil introduces them as kaamchor artists. Govinda appreciated Chandu and said, "Taang kheenchna badi baat nahi hai, taang khinchwaana badi baat hai. Taang kheenchne se ghar chalta hai logon ka.
Later, Chandu and Bhoori said that they are inspired by Raja Babu. Later, Chandu told that he pushed Kapil Sharma and brought him to Mumbai from Amritsar and now he has his own television show, Govinda told Chandu, "Tujhe kaam de na de tere bhaanje ko zarur dega." Even though Govinda did not take Krushna's name, but it was quite visible that he took an indirect jibe at nephew.
In an interview, Krushna also spoke about opting out from TKSS because of his mama Govinda, that he had a strong relationship with Govinda, but the enmity affected him badly. "When the relationship between two people is strained, it's difficult to perform comedy," he said. Krushna also revealed that he tried to contact Govinda many times during the lockdown, however, received no response.
Krushna and Govinda's relationship went bad when the actor's wife Sunita took offense to Kashmera Shah's tweet about some 'people who dance for money'
ALSO READ: Krushna Abhishek Refuses To Perform With Govinda As Celebrity Guest On 'The Kapil Sharma Show'