Grammy-Nominated Scottish Pop Producer Sophie Passes Away
Music producer, singer and songwriter Sophie Xeon passes away at 34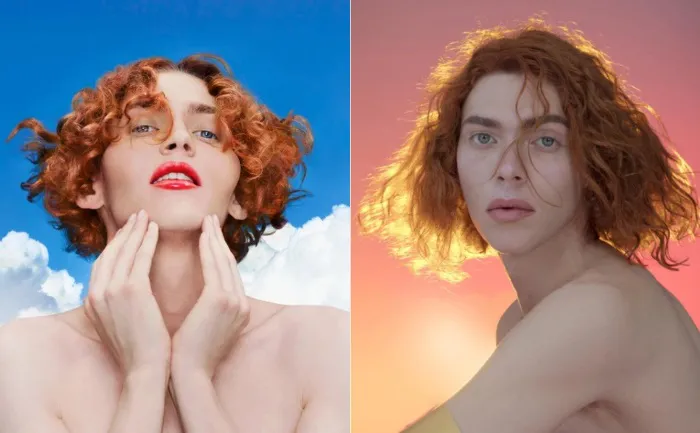 Sophie Xeon popular music producer, singer and trans icon passes away in a tragic accident. The Grammy-nominated Scottish pop producer popularly known as Sophie was just 34. The news was confirmed by her UK music label Transgressive in a statement on social media.
"Tragically our beautiful Sophie passed away this morning after a terrible accident. True to her spirituality she had climbed up to watch the full moon and accidentally slipped and fell. She will always be here with us. The family thank everyone for their love and support and request privacy at this devastating time."
— Transgressive (@transgressiveHQ) January 30, 2021
In a statement, Sophie's management said "It is with profound sadness that I have to inform you that musician and producer SOPHIE passed away this morning around 4 am in Athens, where the artist had been living, following a sudden accident. At this time, respect and privacy for the family is our priority. We would also ask for respect for her fanbase, and to treat the private nature of this news with sensitivity."
Sophie, who was born in Glasgow, began releasing music in 2013 and worked with Vince Staples as well as Charli XCX and Madonna. She was also known as a transgender icon, after affirming their identity in the 2017 video for It's Okay To Cry.
Following the news of her death, SOPHIE's fans and her peers have been paying tribute on social media.
Check out their tributes:
Our community has lost an icon, a pioneer and a visionary bright light.

Heartbroken.

SOPHIE you will be missed. Thank you for sharing your talent with us. I hope we get to meet again one day. Rest in peace sister ✨ pic.twitter.com/ATZONIGgMY

— Munroe (@MunroeBergdorf) January 30, 2021
You were one of a kind truly a master of your craft. Your sound will live on forever and continue to inspire us. We will miss you so much Sophie…words can't describe the pain we feel right now. Our hearts go out to her family and friends 💞 rest in power Sophie.

— SOPHIE XEON UPDATES (@XeonUpdates) January 30, 2021
RIP SOPHIE 🙁https://t.co/grsCm2GgeP

— MNEK (@MNEK) January 30, 2021
I was devastated when I heard of SOPHIE's death. Her music was the soundtrack to so many important parts of my recent life. She was a visionary and this world is just a bit less spectacular without her creativity in it. Rest in peace, sister. pic.twitter.com/oQqXfsQdqx

— shon faye. (@shonfaye) January 30, 2021
She knew something the rest of us didn't; created a musical and queer legacy far greater than her peers. Words can't fully describe the audacity of an artist who intelligently bent the boundaries of pop and electronic music like she did. What a crushing loss. SOPHIE FOREVER. pic.twitter.com/S1Li2auiMu

— douglas greenwood (@douglasgrnwd) January 30, 2021
may Her Soul Rest In Peace.