Hardik Patel: If smaller parties fail to unite, there won't be any election post 2019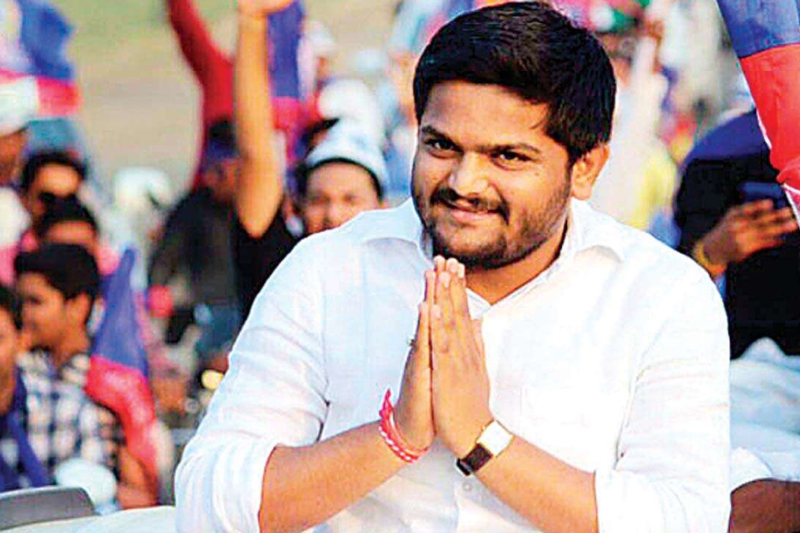 Hardik Patel, the Patidar leader, said that there will be no election after 2019 if the regional parties don't unite across the length and breadth of the country.
"If the government fails to fulfill demands of the Maratha and the Dhangar community, then the 2019 Lok Sabha elections will not be good for BJP", Patel was quoted as saying by The Indian Express. The youth leader was present at the ninth State Convention of the Sambhaji Brigade Maharashtra in Alibaug.
Commenting further on the upcoming general elections in 2019, he said that the clash between Prime Minister Narendra Modi and the farmers. "In the 2019 elections, the people themselves would fight against the Modi government and I would too join them on the streets," Patel said. "My job is to aware the public, not support any political party," he further added.
Patel said every party would seek to benefit from the 'Maratha Morcha', though termed it a political drama. According to Patel, Maharashtra government should think more on increasing employment opportunities for youth instead building Shivaji memorial.
Last month, Patel went on a hunger strike demanding loan waiver for farmers and reservation for Patidar community in terms of jobs and education. He ended his fast on Day 19 and said that it was necessary to stay alive to fight and win.
"I decided to end the fast as the community leaders were saying that we could fight only if we are alive, and we can win only if we fight. And so, bowing before their demands, I chose to break my fast. Now, I will intensify my fight against the government," Hardik had said back then.
ALSO READ: Hunger Strike: Hardik Patel rushed to hospital as his health deteriorates on 14th day of fast