Harper turns 7, the Beckhams wish their little princess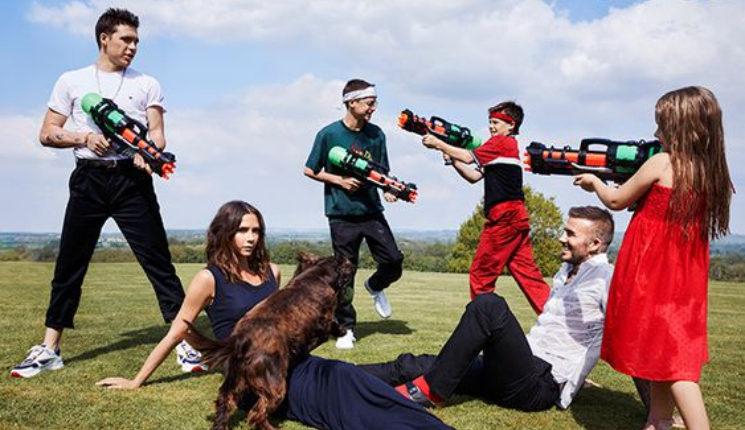 Victoria and David Beckham's little daughter Harper Beckham celebrated her birthday. The young princess is certainly the apple of the eyes of her parents and all her elder brothers. The little one is having the time of her live invading social media space of all the members of her family on her special day.
David Beckham has made a post on social media. The duo looks adorable. He has captioned it as "What more can daddy say other than I love you so much little girl and please stop growing up… Happy Birthday to my pretty lady … Your smile melts all our hearts ♥️"
The proud mother who now sees Harper dearest grow into a seven-year-old angel. Victoria Beckham has made an Instagram post for Harper. She has captioned it as "Happy Birthday to the little girl with the biggest heart 💕 kisses from mummy, daddy and your big brothers x".
In fact, the doting mother also took Harper to her shoot the day before and shared a post. She had captioned it as "Today I had a little guest on set! Shooting #VictoriaBeckhamBeauty with mummy 💕kisses Harper Seven x #VBbeauty #HarperSeven"
Her brother Brooklyn Beckham made a post for his sister. He wrote "happy birthday to the best lil sister ever xx love you x have the best day ❤️❤️"
Cruz Beckham also dedicated a post for his dear sister. He wrote "HARPER happy birthday I love you so much you are such an amazing little girl have an amazing day Harper ❤️"
Harper Beckham is one of those gifted sisters with too many brothers. Even Romeo Beckham took time to wish his little sister on her birthday. The caption was "Happy birthday to the best sister in the world I can't believe your 8!!!! Love you so much and hope you have the best day ever ♥️♥️♥️♥️"
Harper Beckham is one lucky girl having so many doting elders around. Wishing this little girl all the happiness and success on her 7th birthday.
Also Read: Ming Na Wen Happy With Liu Yifie Reprising Role Of Mulan 2020