Haryana: Police arrested the mastermind accused in CBSE topper gang-rape case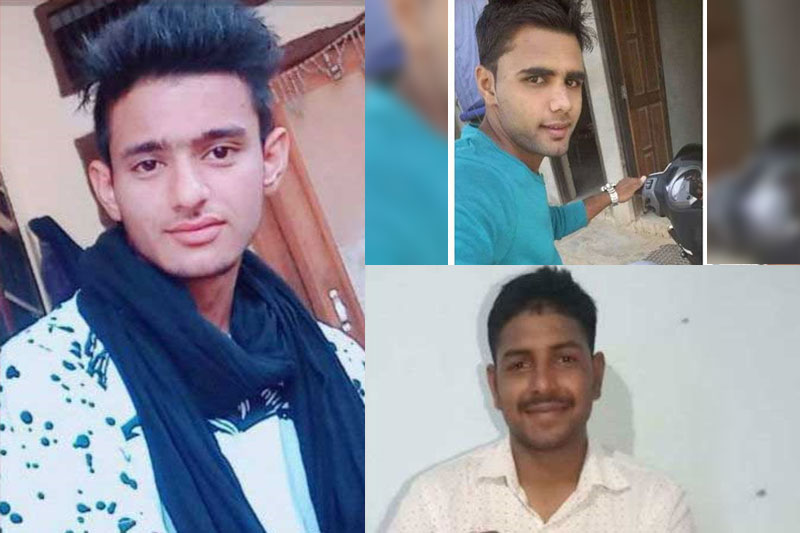 India is reeling with the ever increasing rape cases. In one of such incident that had occurred last week, one of the three main accused the gang rape of a 19-year-old former CBSE exam topper in Mahendergarh district of Haryana, has been arrested.
The Special Investigation Team or SIT which was deployed to probe the matter said that the arrested accused, Nishu Phogat, was involved in planning of the rape and he had also called a doctor to the crime scene, after the victim's blood pressure had plumed as she was allegedly raped till she fell unconscious.
The raids are also being conducted to arrest the other two main accused, including an Indian Army soldier, said SIT chief Nazneen Bhasin.
Ms Bhasin said the SIT was conducting raids in Haryana, Punjab, Delhi, Rajasthan and Uttar Pradesh to trace the absconding accused.
On Sunday, two people related to the case were arrested. First arrest was done of the villager (deen Dayal), in whose tube-well she was found unconscious and the second arrest was done of the registered medical practitioner (Sanjeev Kumar), who first attended to the woman.
She also said, "With the arrest of the two, the police got some vital clues about the whereabouts of the rest accused and they will be arrested soon. We will produce Deen Dayal and Sanjeev in court on Monday and seek police remand for further investigations."
Ms Bhasin added, "The doctor was there until the rape ended and didn't inform any authority points to the fact that he didn't take correct legal action. Evidence also points out that he was involved in the actual act as well. Further forensics will clear the matter."
The 19-year-old college student was rewarded by the President after she had topped the CBSE board exam. On the ill-fated day, she was on her way to a coaching centre near her village when three young men, who came in a car, allegedly kidnapped her and dragged her to a field, where they raped her.
The police said that few other men who were already present at the field also took turns to rape her. The victim stated that all the men are from her village.
The father of the victim said she could have been raped by eight to ten men.
The family of the victim has alleged that the police failed to take prompt action on their complaint and delayed action by citing jurisdiction issue between police units of the districts. On the basis of their complaint, the senior police officer of the district where the crime happened has been transferred.
Also read: CBSE topper gang rape case: Of the three accused, one is a serving army personnel