Haryana Weeklong Lockdown: What's Allowed, What's Not
Seven-day Lockdown in Haryana from Monday Amid Alarming Covid-19 Situation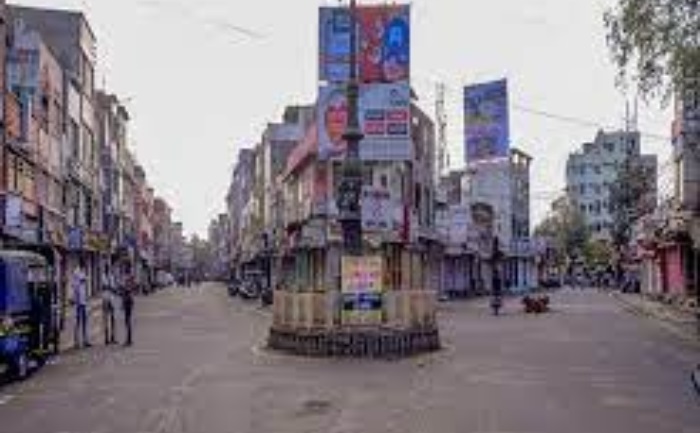 After Maharashtra, Karnataka we now have Haryana too joining the states that have been forced to impose lockdown to curb the rising cases of coronavirus cases. The Haryana government has placed the state under a week-long complete lockdown. The announcement came from the state Home and Health Minister, Anil Vij.
State Home and Health Minister Anil Vij announced the decision with a tweet, "From May 3, there will be a 7-day long lockdown in the entire state."
3 मई दिन सोमवार से 7 दिन के लिए सारे हरियाणा में पूर्ण लॉक डाउन घोषित ।

— ANIL VIJ MINISTER HARYANA (@anilvijminister) May 2, 2021
On Friday, the government had imposed a weekend lockdown in nine districts: Gurgaon, Faridabad, Panchkula, Sonipat, Rohtak, Karnal, Hisar, Sirsa, and Fatehabad. It was from 10 pm on Friday till 5 am on Monday. These districts are the highest contributors to the state's COVID-19 caseload.
Haryana had reported 13,588 new Covid cases and 125 fatalities on Saturday.
Here are the new guidelines for the state on what's allowed, what's not:
1) Vaccination centers, banks, and essential services will remain functional during the weeklong lockdown in Haryana.
2) All health services, including hospitals, nursing homes, clinics, vaccination centers will remain functional.
3) Dispensaries, chemists, pharmacies, all kinds of medicine shops including Jan Aushadi Kendras, and medical equipment shops will remain functional.
4) Bank branches and ATMs, IT vendors for banking operations will also remain functional. Bank branches will be allowed to work as per banking hours.
5) Supply of essential goods is allowed to operate, ensuring strict social distancing norms.
6) All goods traffic will be allowed to ply.
7) Shops, including Kirana and single shops selling essential goods are allowed to operate ensuring strict social distancing.
8) Print and electronic media, including DTH and cable services, are allowed.
9) IT and IT-enabled services, with up to 50 percent strength, data, and call centers for government activities only would be allowed to operate.
10) Buses for public transport with 50 percent capacity, taxi and cab aggregators with a maximum of three passengers in addition to the driver, metro rail will also be allowed to ply. Also, passenger movement by trains will be allowed.
11) Hotels, homestays, lodges, and motels, which are accommodating those stranded due to the lockdown, medical and emergency staff, aircrew are allowed to remain open.
11) Students or those who have to attend various exams will be allowed to go to examination centers during the lockdown and their hall tickets should be considered valid for the same.
12) Movement of maids, cooks, drivers, domestic help, nurses, medical attendees, and caregivers to senior citizens, physically challenged and ailing persons shall be allowed during the lockdown period, as per the guidelines.
13) Cinema halls, malls, shopping complexes, gymnasiums, sports complexes, swimming pools, entertainment parks, theatres, bars and auditoriums, assembly halls, and similar places shall remain closed.
14) All religious places and places of worship shall be closed to the public. Religious congregations are strictly prohibited during the lockdown.
15) In the case of funerals, a congregation of more than 20 people will not be permitted.
16) Hotels, restaurants, and eateries, food joints, including those in malls, will remain open only for home delivery up to 10:00 PM.
17) Roadside food joints, including fruit stalls, are allowed to open only to provide takeaway services.
18) In demarcated containment zones, the activities allowed under these guidelines will not be permitted except for home delivery of essential food, milk, and ration items.
19) Offices of the Union government, its autonomous and subordinate offices, and public corporations shall operate according to directions from the Central authorities.
20) State government offices will be allowed to operate without restrictions include police, home guards, civil defense, fire and emergency services, disaster management, prisons, electricity, water, and sanitation.
Also Read:  Supreme Court Directs Centre To Resolve Delhi's Oxygen Crisis in Two Days