Heart traveled 323 Kilometers in 94 minutes: For a 4-year-old girl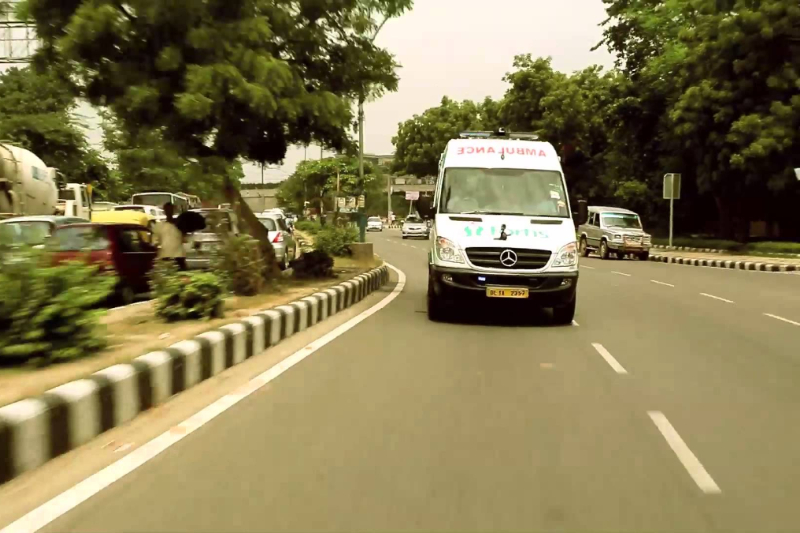 A live heart was transported from Aurangabad to Mumbai, a distance of 323.5 kilometres, in a record time of 94 minutes and was successfully transplanted into a 4-year-old girl.
A statement from Fortis Hospital in suburban Mulund, where the transplant took place, said that the operation was successful and the girl, a resident of Jalna, was under observation.
The hospital statement said that the live heart of a 13-year-old boy, who died in a road accident, was retrieved in Aurangabad's MGM Hospital on Friday from where it left for Aurangabad Airport at 1:50 pm.
It reached the airport at 1:54 pm covering the 4.8-kilometre distance in 4 minutes thanks to a green corridor set in place there, the hospital said.\
(Also Read: Mumbai Airport breaks its own record, handles 1003 flights in one day).
A chartered flight brought the heart to Mumbai Airport at 3:05 pm from where it was rushed, via a green corridor, to Fortis Hospital, 18 kilometres away, in 19 minutes.
"The heart reached Fortis at 3:24 pm, one hour and thirty-four minutes after it was retrieved in Aurangabad. The distance covered stood at 323.5 kilometres," Fortis officials said on Saturday.
Fortis Hospital, Mulund is a JCI accredited, 300-bed multi-specialty tertiary care hospital providing a range of diagnostic and treatment services. With cutting edge technology, highly skilled and experienced surgeons and paramedical staff the Fortis Hospital at Mulund provide a patient-centric approach. This facility specializes in Cardiology and Cardiac Surgery, Urology, Nephrology, Neurosciences, Orthopaedics, Digestive Care, Emergency Care and Critical Care, Maternity care among others.
The hospital has a host of accreditations to its name:
Five times JCI accreditation (quality as per international standards)
Best Hospital -Cardiology at the Times Healthcare Achievers Awards 2018
NABH Accreditation (quality standards specified across India)
1st NABH accredited Blood Bank in India
Three times NABL accredited Pathology Lab
British Medical Journal(BMJ) Awards India 2014-Medical Team of the Year
Asian Hospital Management Awards (2014) Hat-trick – Patient Safety & HRD category
Asian Patient Safety Award (2014) – Innovation in Staff Education
Healthcare Leadership Awards 2014 – Best Patient Safety
FICCI Healthcare award for Operational Excellence (consecutively in 2012 & 2013)
National Energy Conservation Award bestowed by Honourable President of India (2012)
Best Orthopaedic Hospital (Indian Healthcare Awards 2011)