Here's why Shah Rukh Khan refused 'to charge a single penny' for THIS film
The salary of Shah Rukh Khan for Kamal Haasan starrer Hey Ram revealed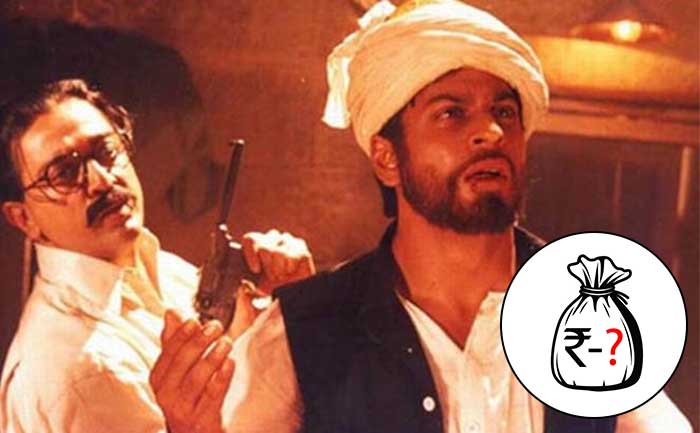 The iconic film of Kamal Haasan Hey Ram has just completed 20-years. It was one of a very few movies which were simultaneously released in Tamil and Hindi language. The film Hey Ram showcases India's Partition and the assassination of Mahatma Gandhi by Nathuram Godse.
For the unversed, Hey Ram had a cameo appearance of Bollywood superstar Shah Rukh Khan. In the film, Shah Rukh played the role of Kamal Haasan's friend, Amjad Khan. Notably, the Hindi version of the film was distributed by Shah Rukh Khan's Red Chillies Entertainment.
There were people curious to know how much SRK was paid to have a cameo in Hey Ram. According to reports, Shah Rukh did not charge a single penny for his role and the reason behind is Kamal was left with no money after making the film, Shah Rukh Khan said that he would do the role for free. Instead of his fee, the Zero actor got a  wristwatch as payment for 'Hey Ram' from Kamal Haasan, who was one of the producers.
A video has gone viral on the internet in which Kamal Haasan can be seen talking about Shah Rukh and how he didn't charge anything for doing the role.
Haasan can be heard saying, "Nobody will believe that [Shah Rukh didn't charge anything for the role]. They will think that it is a story. It is not going to happen in future.
Kamal Hassan talks about SRK & Heyy Ram.

"Special respect for Shah Rukh saab. When the budget of Hey Ram went over he didn't even took the money".@iamsrk @ikamalhaasan#20YearsOfHeyRampic.twitter.com/eWpVHpgK7N

— SRK Hunter Universe (@HunterUniverse_) February 18, 2020
There are people who term SRK a businessman, Haasan says that he is commercial-minded; so am I. But the fact that he knew the budget of Hey Ram… He just wanted to be a part of it. Hamesha interviews main bolte hain, 'I just want to be a part of a film, that's enough.' Or 'I just want to touch Kamal Haasan.' All that he said. But people will say, 'Yeh toh dialogue-baazi hai. They say these nice things to please each other.' But he [Shah Rukh] actually did it when the budget ran over; he didn't even ask for remuneration. He did it [the movie] for a wristwatch."
Earlier, in an interview to Mumbai Mirror, Kamal Haasan had said, "I am glad that he got the Hindi rights of Hey Ram from Bharat bhai (co-producer Bharat Shah). He should have some memory of the film as he gave his friendship and service for it."