Hilaria Baldwin Shares First Photo Of Her Baby Bump After Announcing Pregnancy
Hilaria Baldwin is expecting her fifth child with husband Alec Baldwin.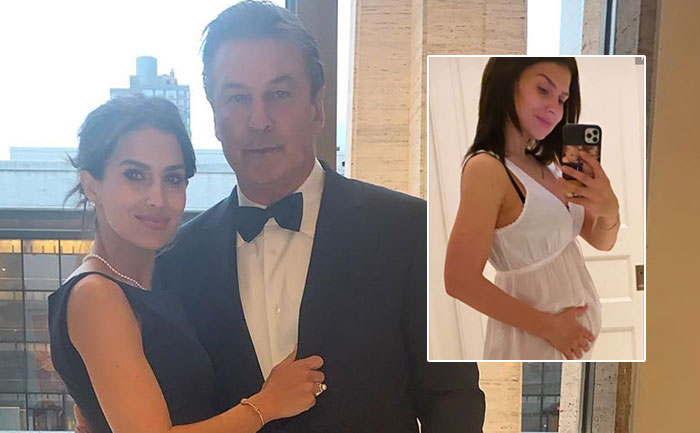 Hilaria Baldwin announced earlier this week that she is expecting her fifth child with husband Alec Baldwin. The fitness instructor showed off her baby bump in first photo after announcing her pregnancy. She shared a picture of herself cradling her baby bump in a white nightgown through her Instagram story.
The pregnancy announcement comes almost five months after the heartwrenching announcement that Hilaria Baldwin had suffered her second miscarriage in seven months.
She shared a video of her bare belly alongside the baby's heartbeat on her Instagram. "Sound up…I'll let the baby do the talking because I don't have the words to express how this sound makes us feel. Just got the great news that all is well and all is healthy with this little munchkin. I wanted to share this with you Here we go again."
Hilaria and Alec Baldwin are parents to daughter Carmen Gabriela and sons Romeo Alejandro David, Leonardo Angel Charles, and Rafael Thomas. Alec Baldwin also has a 24-year-old daughter Ireland from his previous relationship with Kim Basinger.
Hilaria Baldwin waited until she was over four months into her pregnancy to share the news with her children. She said that she is feeling "very nervous" about being pregnant right now. However, she and her family are abiding by the quarantine to avoid the coronavirus pandemic.
Alec and Hilaria Baldwin have previously stated that they do not discuss the coronavirus pandemic with their children. They shared that they do not want to burden their children with the gravity of the situation. However, the couple has made sure that their kids knew the dangers of the coronavirus.
"That's why we're living differently," Hilaria said. "That's why we're not having playdates, we're not going out, we're not doing this, we're not doing that. And it's gonna be like this for a while but it's because we know that we're gonna be OK."