Hima Das: Didn't expect to be nominated for Arjuna Award so early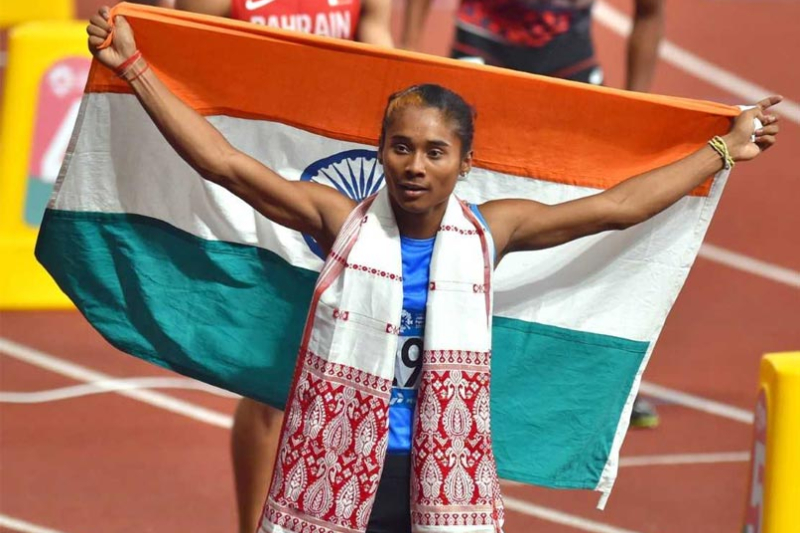 India's latest sprint sensation Hima Das, who along with 20 sportspersons have been recommended for the prestigious Arjuna Award on Tuesday said that she didn't expect it to happen so early into her career.
I didn't expect to win the Arjuna this year. I was thinking maybe next year, I will be considered," Hima told PTI, who broke into the limelight with a historic gold medal at the U-20 World Championship in Finland.
The 18-year-old won three medals at the recently concluded 2018 Asian Games that included a gold at the women's 4x400m event and two silver at the mixed 4x400m and individual 400m events.
All of her races have been extraordinary, but Hima said that the World Championship gold will remain close to her heart. "The Finland (World Junior Championship) race remains one of my favourites and also the semifinal at Asian Games when it had started raining," she added.
Also Read: Sakshi Malik enters Wrestling World Championship squad
Despite a silver in the women's 400m, Hima created a new national record with her 50.79 seconds, breaking her own record of 51 seconds that she had clocked at the qualifiers.
"There are few targets in my mind. I will do that one by one. People expect a lot from me now and I will achieve that. I scored 50.79 at Asian Games, so even 50.78 is a step ahead. "I thrive in competition, it feels good to improve timings and create records."
Hima also spoke about the contribution of foreign coach Galina Petrova Bukharina, Hima said, "She is very supportive. She herself is an Olympian and sometimes we also don't realise her methods and later we come to know why we did a particular training. So we always come prepared every day for the challenge that she will throw at us."
She also mentioned that she is still undecided of her participation at the National Open Athletics Championships, which is set to begin from September 25 in Bhuvneshwar. Hima had earlier stepped aside from participating at the IAAF Continental Cup.
"The season is over now. Next year, there is South Asian Games, Asian Championship and World Championship, so how to approach the different events and how to prepare I will do it during training."
Image Source: NDTV Sports