Hirav Shah: 4 Advantageous Astrology Time Periods To Sell Unsold Property Post Lockdown
Important Astrology Time Periods to benefit from while selling property post Lockdown by Astro Strategist Hirav Shah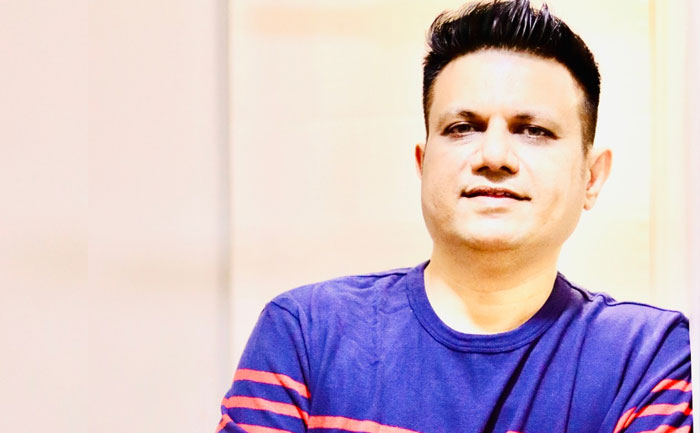 Well-known, celebrated Astro Strategist cum Business Astrologer Hirav Shah's goal has always been to help the entrepreneurs in the construction industry. He helps them by giving ideas and strategies to be successful. Shah feels lucky to be part of an industry where his "job" allows him to see the satisfaction of accomplishment when people follow his advice to reach there.
Astro Strategist Hirav Shah has worked closely with many of the leading Developers, Infrastructure, and Real Estate giants of India, USA. He has been actively involved in providing concrete predictions and TIMELINE OF UNSOLD PROPERTIES. Shah has been a force behind many successes. Recently he spoke about the state of affairs of unsold properties and what strategies can be adopted to deal with such a scenario.
Utilizing Astro-Strategist and Business Astrologer Hirav Shah's Analysis and recommendation on 4 advantageous Astro guidelines as a tool to take advantage of the upcoming favorable time periods, is going to set you apart from the rest.
How Covid19 has impacted Real Estate during the lockdown:
● The Sector was already ailing when Covid19 lead to some drastic restructuring and liquidity crunch in Real estate
● With the lack of 'Face-to-Face' meetings due to lockdown, new projects are seeing a massive slump in bookings.
● Ongoing Constructions saw a halt as the labourers left for their native lands.
● With other sectors seeing massive furloughs, layoffs, and pay cuts, the consumer is worried about feeding the family rather than buying or investing in a property.
● This sentiment has diminished the demand in Real estate with many unsold properties already in the inventory.
● The confidence of the Developers, Investors, and even the End-user has sunk to an all-time low as the Covid19 Pandemic has crippled the global economy.
So, how can the Developer Revive the Sales post Lockdown and bring a breather to the current situation?
Here are four important Advantageous Astrology Time Periods By Hirav Shah To Sell Unsold Property:
Important Astrology Time Periods to benefit from – while selling property post lockdown:
1. October, November 2020
This is the first phase of marketing post lockdown which will be beneficial to the developers according to Business Astrologer Hirav Shah. Utilize the Digital Marketing medium during this time and you will see good leads. As the consumer would have just started showing confidence in the relaxed lockdown, this will be your ideal period to reach them VIRTUALLY.
2. January 15, 2021, to February 20, 2021
The start of next year should herald the resumption of Print Media of your advertising strategy. This is the time to reach home buyers & commercial property buyers at their doorstep through flyers/newspaper ads or on the roads with hoardings advises Hirav Shah.
3. March 10 to March 20, 2021
Towards the end of the first quarter of 2021, both Digital and Print Media will result in better conversions. Take advantage of this and boost your ad spend on both these marketing platforms. Realize that this is your time, and you can ACHIEVE great results because "Timing is Everything! All you need is the crack of least resistance in a cloudy sky, and you can LIGHT YOUR WAY"
4. April 5 to April 25, 2021
During this time – Digital, Print, and Television ads are recommended by Hirav Shah. Use these platforms to your advantage with the right approach and guidance. The sooner we realize what works for us, the better our growth can be.
You need to STRATEGIZE.
You need the TIMING to be right.
You need ASTROLOGY on your side!
Also Read: Astro-Strategist Hirav Shah forays into the world of films after proving his mettle in business, sports & politics.