Hirav Shah's Birthday Predictions For Prabhas: Will The Baahubali Star Topple The Three Khans in 2021?
Happy Birthday Prabhas: World Famous Astrologer and Astro Strategist Hirav Shah predicts a bright future for Saaho star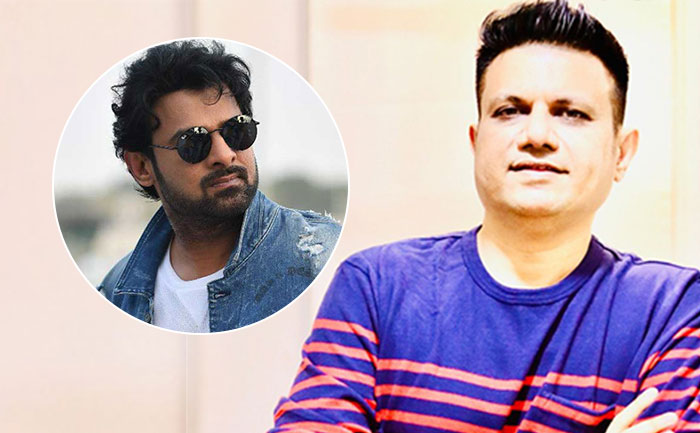 Pan India Star Prabhas is celebrating his birthday on October 23. Born as Prabhas Raju Uppalapati, Prabhas is a popular Indian actor who appears in Telugu cinema. He is the nephew of the veteran actor of the Telugu film industry, Uppalapati Krishnam Raju. In the year 2015, Prabhas starred in the movie, Baahubali, which is one of the highest-grossing movies of Indian cinema. He later reprised his titular role in Baahubali 2: The Conclusion (2017). The movie went on to be the first Indian film in the history of Indian cinema to gross 1000 crores INR at the box office. Prabhas has over the years earned several nicknames from his fans including Darling, Mr Perfect, Pubs, and Prabha.
On this special day, World Famous Astrologer and Astro Strategist Hirav Shah has predicted a bright future for the 'Saaho' star.
Check out his predictions here:
Prabhas was born on October 23, 1979. His Birth Number is 2+3 = 5 which is ruled by Mercury. His destiny number is 2+3+1+0+1+9+7+9 = 32 = 3+2 = 5 which is again ruled by Mercury. So Prabhas is double-ruled by Mercury, explains Movie Astrologer and Astro Strategist Nirav Shah.
Prabhas Zodiac sign is the cusp of Libra and Scorpio.
Future of Prabhas in 2020-21:
Prabhas is now entering into 42nd year. 42 adds to 6=Venus.
5 and 6 are favourable numbers for Birth number 5.
2021 adds to 5 and 2022 adds to 6.
So 2021 is going to be Triple for Actor Prabhas.
Astro Strategist, Movie Astrologer and Entertainment Astrologer Hirav Shah predicts, "The year 2021 will be one of the best years of his life for actor Prabhas. He may excel in his career and sign new contracts. There will be new associations and good partnerships that may bring lots of gains and financial prosperity. Luck will favor him and his efforts throughout the year.  Actor Prabhas should look after his physical health to avoid any long term consequences. Also, some rivals may try to damage his efforts. Not to worry, he may overcome his rivals with his strong will and determination."
Hirav Shah adds, "His upcoming films include 'Radhe Shyam' and 'Adi Purush'. Though Radhe Shyam might disappoint him a little just like his last film Saaho. His other projects will catapult him to heights of stardom. He is going to be the biggest threat in a positive note to the Three Khans in Bollywood in terms of popularity in 2021."
Healthy competition is always better for any industry says Hirav Shah
Wishing "Prabhas" a very happy, healthy, and eventful Birthday: Hirav Shah.
Also Read: Numerological Predictions for the week ( October 23 To October 29, 2020 ) by Celebrity Numerologist Hirav Shah