Mumbai: BMC bans Holi celebrations in public places
Delhi, Mumbai, Gujarat, Odisha ban public celebrations as Coronavirus cases spike.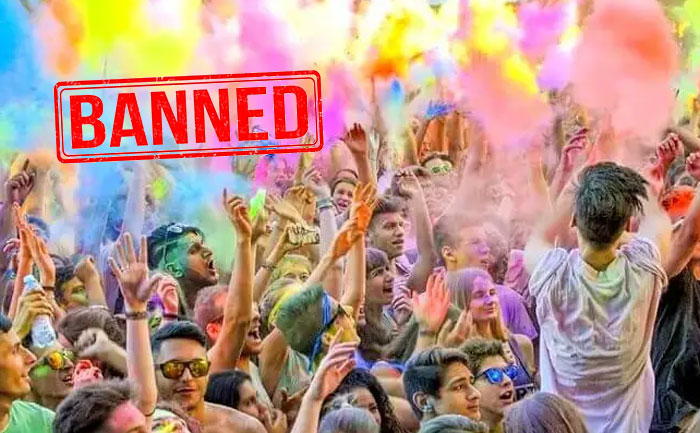 The cases of Coronavirus in Mumbai have been increasing day by day. On Tuesday, the tally in Mumbai rose by 3,512 to touch 3,69,426. On Tuesday, Brihanmumbai Municipal Corporation (BMC) issued an order prohibiting the playing of Holi at public places and private spaces.
BMC said that public Holi celebrations on March 28 and 29 will be canceled to curb the spread of the virus in the city. Parties or gatherings in public places, hotels, and resorts are also prohibited. Action will be taken against violators under the Epidemic Diseases Act of 1897 and Disaster Management Act, 2005.
On Tuesday, the Delhi Disaster Management Authority on Tuesday ordered that there will be no public celebrations in the national capital during upcoming festivals like Holi, Shab-e-Barat, Navaratri, etc shall not be allowed in public places/public grounds/public parks/markets/religious places, etc in NCT of Delhi.
India recorded 47,262 new cases of the coronavirus disease in a timespan of 24 hours, according to a Union health ministry update on Wednesday morning. This took the nationwide tally to 11,734,058, the data showed, which is the highest reported single-day rise for the year 2021.
Aaditya Thackeray, his mother, and chief minister Uddhav Thackeray's wife Rashmi Thackeray too have tested positive for COVID-19, officials said.
ALSO READ: Maharashtra: CM Uddhav Thackeray In Favor Of COVID-19 Lockdown