Game of Thrones action director Paul Jennings: War is at par with The Fast and Furious!
Hollywood's director Paul Jennings who has earlier directer Mission Impossible, Game of Thrones will design Hrithik and Tiger action sequences in WAR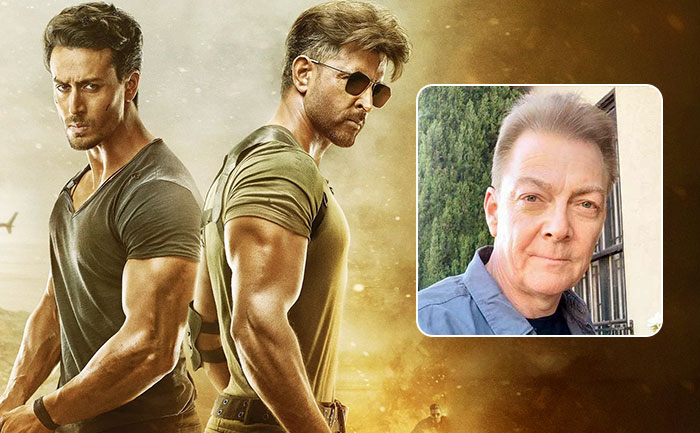 The cast of Siddharth Anand upcoming film WAR has already created a lot of buzz among the audience and now we have one more news to leave you amazed. Yes, Tiger Shroff and Hrithik Roshan starrer WAR is touted to be one of the biggest action heroes films Bollywood has ever made. According to the latest report, renowned Hollywood action director Paul Jennings will design action scenes of War.
Irrespective of the budget, producer of the film Aditya Chopra has decided to rope one of the best Hollywood director Paul Jennings, who is known for his expertise to Hollywood action spectacles like The Dark Knight (2008), San Andreas (2015), Jack Reacher (2012), Sherlock Holmes (2009) and Game Of Thrones, among others.
Speaking about making his debut in Hindi film industry, Jennings told mid-day, "What I love about Bollywood is that you can push the action a little bit further."
"You can do things that push the boundaries of believability right to the edge. As a result, you can end up with more spectacular sequences. In Hindi movies, you can sometimes be limited by the budget. But on this film, Adi [Aditya Chopra, producer] wanted to have the best action sequences possible. So, we had a big budget and were able to [give shape to] any grand sequence we envisioned. So, I would say there is no difference between the sequences in War and say, Mission Impossible or The Fast and Furious! The film is at par with them," he quoted as saying to the tabloid.
Appreciating Tiger and Hrithik acting skills, Jenning further added, "They are both dedicated actors who worked hard at different facets of their craft, including physical training, fighting and dancing. We would choreograph fight sequences during rehearsals and then show them to Hrithik and Tiger, who would then inject their individuality to the moves. It is because of them that we could take the fights to a whole new level."
War is an action entertainer in which Tiger and Hrithik pitted against each other in a ferocious showdown. The film also features Vaani Kapoor is scheduled to hit the theatres on 2nd October 2019
Also Read: 'War' Poster Featuring Hritik Roshan And Tiger Shroff Out Now