Hopefully I can get five wickets against India: Usman Shinwari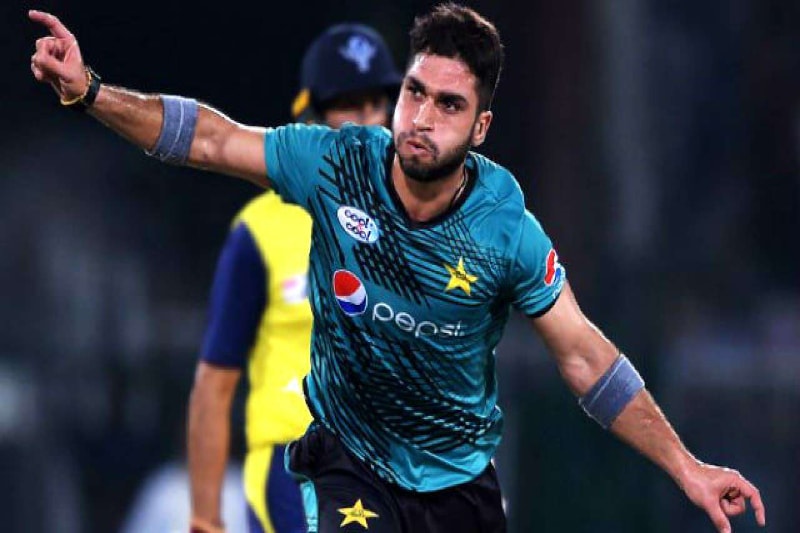 After derailing Hong Kong with three wickets in their previous match, Pakistan fast bowler Usman Shinwari said that he is looking forward to scalp five when his side clashes with arch-rivals India in the Group A game on September 19.
"India is the No.1 team, they have excellent players. Definitely when Pakistan and India have a match, not just the players but also the crowd gets excited. It's a big game and hopefully, we've prepared well enough," said Usman, as quoted by Hindustan Times.
"Players that do well in India-Pakistan games command a lot of respect. I want to perform well in the game. I got three wickets today, hopefully against India I can get five. Pakistan is used to the pitches in Dubai, so this is an advantage for us and we know a little bit about the pitch and ground," he added.
The 24-year old has picked up 18 wickets in just the seven ODIs he has played and left-arm bowling prowess was on display against Hong Kong on Sunday. His three wickets in the 31st over of the Hong Kong innings helped Pakistan further tighten their grip on the match and eventually, at the end, he was named Man-of-the-match for his figures of 3/19 from 7.3 overs.
Usman stated that the competition amongst the fast bowlers in the side helps each of them give their 100% everytime they get an opportunity.
"If you look at our bowling attack – the ones playing or the ones on the bench – they're all top bowlers, so there's a lot of competition. It is fun because you have to perform in every game, so I'm putting in the hard work," he said.
"Today's wicket was slowish, but I was trying to bowl fast. With the new ball, I was going for wickets, but I didn't get any. When I came on for my second spell, the ball was scuffed up, so I got reverse swing," further added the speedster.
While commenting on Mohammad Amir's lean patch of late, Usman said that he has been bowling well and hopefully get some wickets in the upcoming matches.
"Wickets can depend on luck. On some days, you bowl ordinarily and get a lot of wickets, on other days you'll bowl extremely well and not get a single wicket. Amir has been bowling well in most matches, hopefully, he'll be able to get some wickets next match onwards."
Also read: Asia Cup 2018: Pakistan beat Hong Kong by eight wickets in lopsided contest