Daily Horoscope 18 April 2019: Libra, Scorpio, Capricorn, Pisces – Check Astrology Prediction
Here is your Today's (April 18) Horoscope for zodiac sign Libra, Capricorn, Aries, Leo, Cancer and others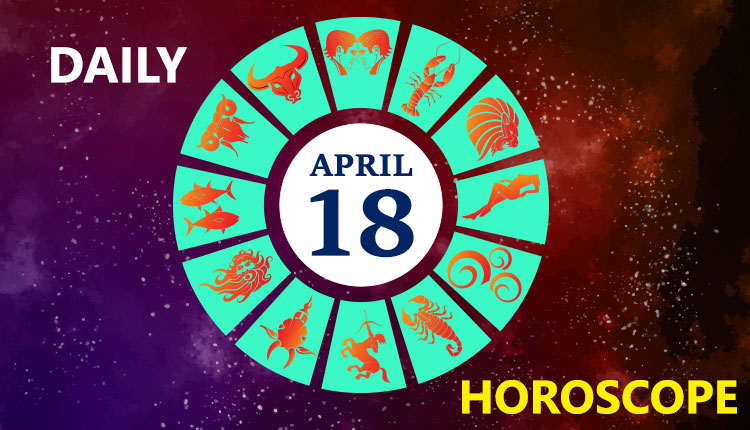 Horoscope Today, April 18, 2019: Libra-Though is known as the Sign of Partnership, Libras still need to look out for themselves once in a while. But you don't need to prove anything.
Here's your daily horoscope as per your sun sign:
Daily Horoscope ARIES (Mar 21 – Apr 20)
A lot can be achieved with a cool mind. Income will be good. Good news may bring cheer to you today! You're now looking forward to new interests. A job, a wedding, some profit… it could be personal or professional.
Daily Horoscope TAURUS (Apr 21 – May 21)
Expansion of authority at work will boost success and joy. Good news is likely on the family front. Try to be as organized and practical as possible in all your working and routine affairs. Today, you will be successful in money matters.
Daily Horoscope GEMINI (May 22 – June 21)
Your planets are approaching a very special aspect. There will be a success in government related matters. Those planning marriage will find the person of their dreams. Pleasure is the keyword for you at home and at work too.
 Daily Horoscope CANCER (June 22 – July 23)
This is the day of success in most of your dealings. A courageous business manoeuvre may pay a rich dividend. You will achieve the impossible with a brave stance. Take care of your health.
Daily Horoscope LEO (July 24 – Aug 23)
Do not let emotions dominate decision making, you will have to take up responsibility at home and work too. It is a good day to put to rest some worries that have been uppermost in your mind. Set some time aside for romance.
Daily Horoscope VIRGO (Aug 24 – Sept 23)
Family and loved ones will be there for you, you will find your soulmate in these troubled times. Do not fret but throw yourself into a single-minded pursuit to be successful in your chosen field. Success will be yours
Daily Horoscope LIBRA (Sept 24 – Oct 23)
Keep away from temptations of easy money. Family matters will aid your progress. All that you need at present is a boost to your generally rather shaky self-image. You will impress your superiors with your impressive skills.
Daily Horoscope SCORPIO (Oct 24 – Nov 22)
Matters related to finance will be resolved. You will learn to survive in some competitive fields that will invite the envy of many. It is all due to the influence of Mars, your planetary ruler.
Daily Horoscope SAGITTARIUS (Nov 23 – Dec 22)
The day will be filled with merrymaking and you will also meet some old pals. A very specific planetary aspect today will help you reach a definite decision concerning your ambitions.
Daily Horoscope CAPRICORN (Dec 23 – Jan 20)
Money is not everything, family matters. Avoid arguments life will be happy. Pay attention to the advice given by your near and dear ones. Visits to religious places are on the cards for you.
Daily Horoscope AQUARIUS (Jan 21 – Feb 19)
Good opportunities are on the cards, the career will prosper. Love matters will flourish. With Saturn now so significantly aligned, an exciting date should close the day on a lovely note.
Daily Horoscope PISCES (Feb 20 – Mar 20)
Your health is a delicate issue, fulfill responsibilities on time. Someone special will enter your life today. Positive results will come your way as long as you do not give up.