How To Apply For GST Number: Step-By-Step Guide
Goods and Services Tax (GST) is an indirect tax used in India on the supply of goods and services. Here's a guide on how to apply for the GST number.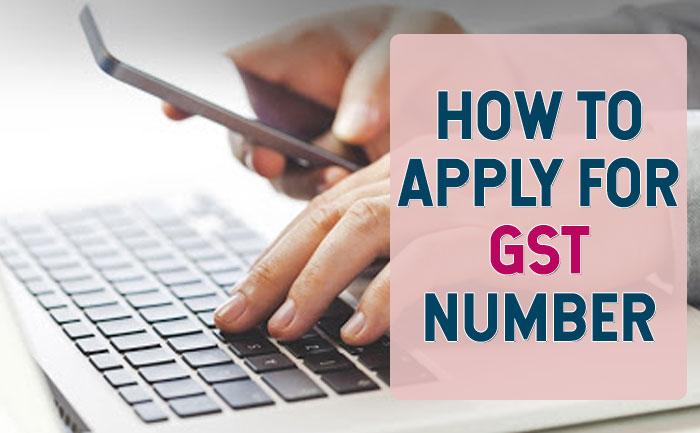 What is GST?
Goods and Services Tax (GST) is an indirect tax (or consumption tax) used in India on the supply of goods and services. GST is divided into five different tax slabs for collection of tax: 0%, 5%, 12%, 18% and 28%. It is a comprehensive, multistage, destination-based tax: comprehensive because it has subsumed almost all the indirect taxes except a few state taxes. However, petroleum products, alcoholic drinks, and electricity are not taxed under GST and instead are taxed separately by the individual state governments, as per the previous tax system.
There is a special rate of 0.25% on rough precious and semi-precious stones and 3% on gold. In addition, a cess of 22% or other rates on top of 28% GST applies to few items like aerated drinks, luxury cars, and tobacco products. Pre-GST, the statutory tax rate for most goods was about 26.5%, Post-GST, most goods are expected to be in the 18% tax range.
The GST was launched at midnight on 1 July 2017 by the President of India, and the Government of India. The launch was marked by a historic midnight (30 June – 1 July) session of both the houses of parliament convened at the Central Hall of the Parliament. The tax rates, rules, and regulations are governed by the GST Council which consists of the finance ministers of the central government and all the states.
The 4 types of GST in India are:
SGST (State Goods and Services Tax)
CGST (Central Goods and Services Tax)
IGST (Integrated Goods and Services Tax)
UGST (Union Territory Goods and Services Tax)
What is GST Registration?
GST Registration is a process by which a taxpayer gets himself registered under GST. Once a business is successfully registered, a unique registration number is assigned to them known as the Goods and Services Tax Identification Number (GSTIN).  It is a single tax that replaced all the multiple taxes that were applicable previously, such as Central Excise, Octroi, VAT, Entry Tax, Service Tax, etc. All businesses are required to register for a GST number for every State that a specific company has been registered in.
In the GST Regime, businesses whose turnover exceeds Rs. 40 lakhs* (Rs 10 lakhs for NE and hill states) is required to register as a normal taxable person. This process of registration is called GST registration. For certain businesses, registration under GST is mandatory.
How much does it cost for GST registration?
There is no payable fee upon registering for GST. Every business with an annual aggregate turnover of over Rs. 20 Lakhs must register for GST. There are 11 states in India that are configured with a special status. Small businessmen can enjoy benefits by voluntary GST registration. GSTIN is a unique GST Identification Number assigned to the businesses registered under GST.
Documents required for GST registration:
PAN card.
Aadhaar card.
Business address proof.
Bank account statement and canceled cheque.
Incorporation Certificate or proof of business registration.
Digital Signature.
Director's or Promoter's ID proof, proof of address, and photographs.
Letter of Authorisation or Board Resolution for Authorised Signatory.
Penalty for not registering under GST:
According to section 122 of CGST Act, any taxable person who fails to register under GST even if he/she is legally bound as per the GST Act needs to pay the following amount of penalty: 10,000 INR or amount of tax evaded whichever is higher.
GST Registration Process:
Go to the GST Portal.
Generate a TRN by Completing OTP Validation.
OTP Verification & TRN Generation.
TRN Generated.
Log in with TRN.
Submit Business Information.
Submit Promoter Information.
Submit Authorised Signatory Information.
Principal Place of Business.
Additional Place of Business.
Details of Goods and Services.
Details of Bank Account.
Verification of Application.
ARN Generated.
Stay tuned to The Live Mirror for more updates.
ALSO READ: How To Read Books Online For Free: 5 Best Websites