How To Invest In Digital Gold: Know Risks-Benefits Of Buying Online Gold
One can beat the rising inflation, by investing in incorrect assets that give good returns. Digital Gold has become one of the mainstream investment options today alongside equity shares and commodities. Here's your detailed guide on how to invest in digital gold, how you can buy online gold and the risk- benefits involved in it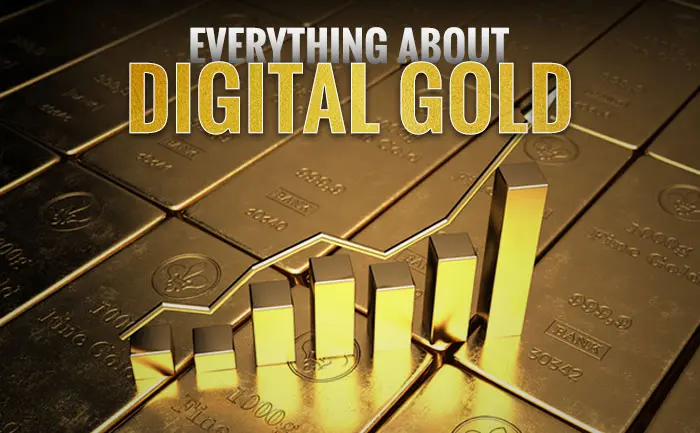 Investing in the right asset is extremely important to ensure that the future in any condition is stable and can help whenever you are in a financial crisis. One of the major concerns of people is rising inflation that affects the working and the economy. Thus investing correctly is important. Among all the various assets of investments, Gold is one of the most famous ones since ancient times, which has time and again managed to give good returns. Nowadays digital gold has become a phenomenon alongside the rising popularity of equity shares, commodities and cryptocurrencies. Here in this article, we take you through a detailed guide on how the term digital gold works, how you can invest in digital gold as well as learn about all the negative and positive points of investing in online gold.
Start with knowing what is digital gold:
More and more investors have turned to become digital gold investors off late, all because of the benefits it has to offer. Like other investments, Digital Gold has now become one of the safe investment options wherein technological aspects play an important role. Every gram of gold accumulated in your account is backed by actual physical gold. This means that at any given time in the future, there will be no proportionate risk for you and you can sell this gold when in need of cash. The online gold or digital gold can be purchased and stored in secured vaults digitally and once you acquire it from the sellers. Also, it has zero making charges when you buy taking some more advantages. Each unit of digital gold is backed by 24K 99.9% purity gold. One can buy gold with an amount as low as Rs.100. The purchase and sale happens online at market prices.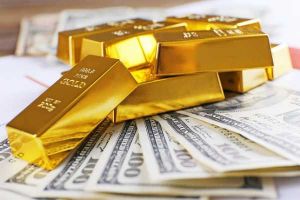 How does digital gold works?
One can invest in digital gold through several trustworthy e-wallets such as Paytm, Google Pay, PhonePay or any other options. Brokers such as HDFC Securities, Motilal Oswal and others help the investors to purchase digital gold. Among popular companies that offer digital gold include Augmont Gold Ltd, MMTC-PAMP India Pvt. Ltd( which is a joint venture of state-run MMTC Ltd and Swiss firm MKS PAMP), Digital Gold India Pvt/ Ltd with its SafeGold brand. Here below are steps on how you can invest in digital gold.
Visit any trustworthy platform wherein you can start investing in digital gold
Sign up with the app/ website and complete the KYC process
Go to the Gold Investment vault and Gold locker section
Enter the amount in Rs/INR and select gold in grams
Once your profile is set and verified, you can start purchasing the online gold
Several easy payment options are also available wherein you can use internet banking and online payment methods
Make sure to know all the terms and conditions of using the website/app from where you choose to invest in a digital gold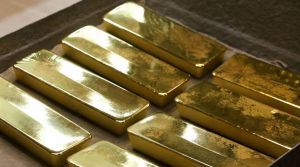 Advantages of investing in digital gold:
Digital gold investments are always safe and 100 percent secure. Because certified vaults such as MMTC -PAMP's are involved in these. They are protected by IDBI Trusteeship, wherein gold of investors are protected.
You can sell digital gold anytime and any day. Estimatively the returns on Gold have significantly increased to 300 percent over the last decade. One invested in digital gold can purchase or sell anytime as per the market price.
One can start investing from a very little amount to a big amount i.e the least amount of being Rs.100 to the limit of Rs, 2 lakhs. If one wants to invest online, then they can visit the MMTC-PAMP partners like GPay, PayTM, and PhonePe among others.
One can get doorstep delivery of 24K pure gold. This can be done by redeeming the digital gold for physical units. Upon completing the formalities of getting the physical units, they can have the delivery anytime they want. The gold will be delivered to their home safely.
Disadvantages of investing in digital gold:
One of the main limitations of investing in digital gold is the limit of Rs. 2 lakhs on investment. Almost all the platforms have the limitation of this amount for digital gold.
Lack of an official government-run regulating body such as RBI or SEBI. In the case of equity or commodities investments, SEBI and NSDL play an important role to safeguard the investor's money and shares. For digital gold, there is no such regulatory body appointed by the central government.
Few companies offer only a limited storage period for online gold investors. After the time is completed either you need to take physical delivery of the gold that you hold or sell them off for the market price.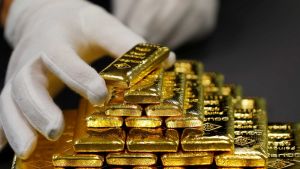 Please Note:
The above-mentioned details are for informational purposes. Please make sure to know all the details about investing platform, its benefits and the risks involved in it before making any such investment.
For more such updates, stay hooked on to The Live Mirror.
Also Read: Sana Khan Enjoys 'Gold Plated Coffee' At Burj Khalifa With Hubby Anas