How to invest in mutual funds: Everything about risks, checklist and step-by-step guide
If you are new to investing in mutual funds, then here's your complete guide on how to choose the right mutual fund company. Here check out step-by-step details about investing in mutual funds, know the risks and safe investments options. Go through the checklist before investing in a mutual fund company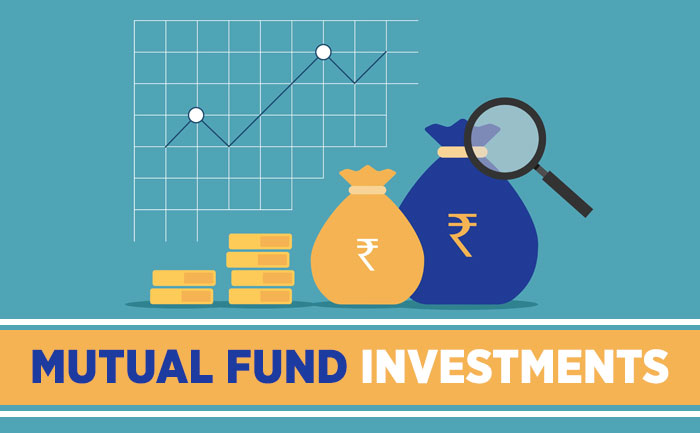 Creating assets for great returns and also to beat the increasing inflations, a proper investment plan is crucial, especially when you have a lot of money saved in the bank account. Banks generally don't give high returns and the value of money keeps declining depending on the market conditions. Thus investments are great options. A few find it difficult to invest in share bazaar and other assets. Those who don't want to spend so much time doing research about the stock terms and market can invest their money in a trustworthy mutual fund company. Mutual funds are considered one of the safe investment options by those who want a fixed rate of returns on their invested money or to lower the risks of losses. Here in this article, we take you through details of how to invest in mutual funds.
Check Out How To Invest In Mutual Funds?
What are Mutual Funds?
A Mutual Fund is basically an investment company that takes money from all the mutual fund investors and gathers the money altogether in one large pot. There are several financial experts working under this mutual fund company, whose job is to invest this collected money into different assets such as Stock Market, Bonds, Commodities, Real Estate or others. These professionals make sure to give fixed or high returns to their investors. Mutual funds are designed for those who want to go for long-term investment and who don't want to spend extra time on market research. In some cases, the investors don't even know which all companies the mutual fund managers are investing their money. There is also less risk in mutual funds if invested with complete knowledge about the company.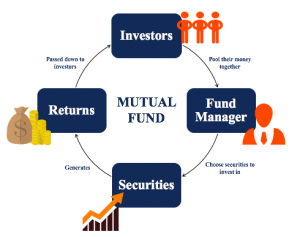 Are Mutual Funds Safe Investment Options?
Mutual funds are considered to be a safe investment only if you understand the fund managing company and know well about its background. Investors should not be worried about the short-time fluctuations in the market or in the percentage of their returns. Once you choose the right mutual funds company, you can start earning great profits from them. Renowned Mutual fund companies are generally regulated by SEBI (Securities and Exchange Board of India). Many beginner investors wonder if the mutual fund company would run away taking all their hard-earned money. However, this is not the case. The running away of such companies is highly unlikely if you have done proper research about the company. Before investing in any mutual fund make sure to confirm if it's registered with any of the government regulatory bodies. On the other side, you also need to do a focused analysis about how the company works.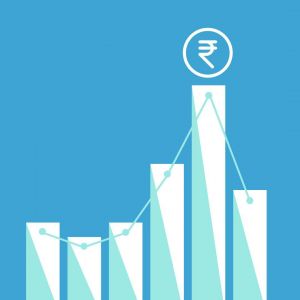 Types of Mutual Funds:
Equity Funds
This type of Mutual investment plan invests the money in the stocks. The fund managers invest money in Equity (Shares of renowned companies) which gives high/low or fixed returns to the investors. These are considered to have moderate to high risks, however, they can also give high returns when the companies earn great profits in each quarter. In some cases, the fund manager gives investors a list of options such as an investment plan for smallcap, midcap or large-cap companies. Depending upon the performance of the company the risks can vary.
Debt Funds
These Mutual fund schemes invest in Debt instruments such as government securities, bonds, debentures and others. These types of investments plans have low risks, however, they are known for giving steady returns to investors.
Hybrid Fund
As the name suggests, these mutual funds invest in both equity as well as debt funds. The ratio of their investment could vary as per the company and its policies, but they aim to give moderate returns at moderate risk. The investor should know about this percentage of returns and how the fund manager will invest their money in equity and debt instruments.
There are also few other types of mutual funds such as Sector Funds, Liquid Funds, Tax-saving Funds and etc. However, the above-mentioned three are the most commonly used mutual investment plans.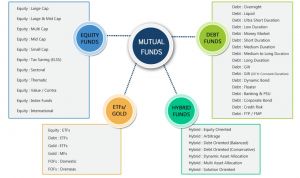 Checklist for investing in mutual funds:
Set a goal for investment in a mutual fund company
Do complete research about the mutual fund company and its managers
Learn all the basic details about the investment scheme and rate of returns for each quarter
Know how the company would invest your money
Choose the right category for a mutual fund plan
Diversify your portfolio to lower the risks
Keep KYC documents updated
Open a net banking account
Seek legal as well as financial experts advice before the investments
Steps to invest in mutual fund online:
First, sign up for any trustworthy mutual fund investment website or application
Submit all the required documents and details to open your account
Get your e-KYC done (nowadays these are done online)
Pick a mutual fund scheme based on your investment objectives
Know everything about the risk tolerance, returns and then only continue with Invest now
Select the amount you plan to invest in the mutual fund scheme
You can choose to invest in SIP( Systematic Investment Plan)
Complete the transaction for investment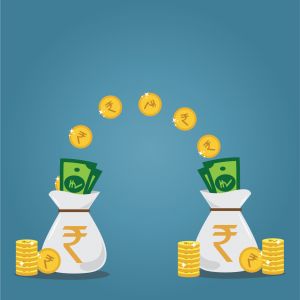 For more such updates, stay hooked on to The Live Mirror.
Also Read: How To Save Tax On Salary Legally In India: Step-By-Step Guide